A representative of One Day More - a group of parents that received poor prenatal diagnoses for their babies - has told the Joint Oireachtas Committee on the Eighth Amendment that medical prognosis can be wrong.
Liz McDermott said many parents in the group were given diagnosis' suggesting that their babies would not survive until birth or long after birth, or that their babies had significant developmental defects or anomalies which would impact them for life.
In a statement to the committee, Ms McDermott said it was safe to say that many couples would not choose abortion if perinatal hospice care was talked about more than abortion.
She said women who have contacted One Day More feel like they are causing problems for the hospital they were attending for ante-natal care, rather than choosing abortion.
The committee is considering the recommendations by the Citizens' Assembly for liberalisation of the grounds on which abortion is available in Ireland.
The amendment deals with the right to life of the unborn, with equal regard to the right to life of the mother.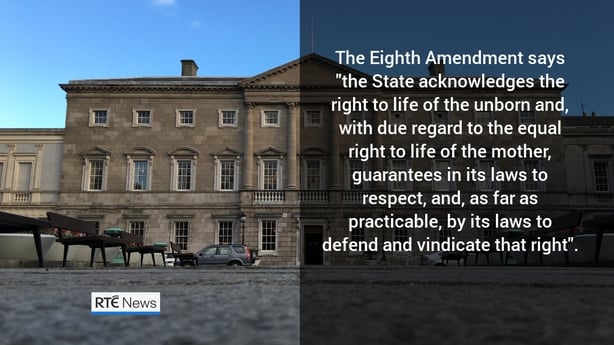 Ms McDermott told the committee that medical prognosis can be wrong, and occasionally very wrong and doctors cannot always accurately predict outcomes.
She said the parents of sick babies can be amazed at how much better things turn out for their baby than was thought.
Ms McDermott outlined her personal experience to the committee, and being told by her doctor that her son John would never do anything but lie on a bed.
She said that apart from the physical abnormality, he was "hail and hearty".
She said that the Eighth Amendment acknowledges the right to life and those campaigning for repeal do not regard the right to life as inalienable.
She said: "Instead they see it as something conferred or withheld by the State based on who the law at any given time deems worthy or unworthy of being protected".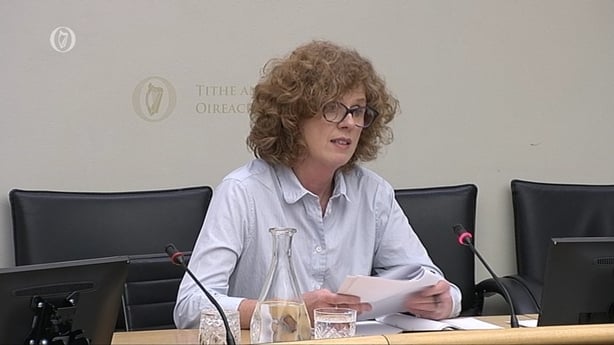 Ms McDermott said that by dismantling the Eighth Amendment, "we will be saying that we deem certain unborn babies unworthy of legal protection".
However, she said if there is a vote to keep the Eighth Amendment, "we will be recommitting to the goal of making a world that is worthy of the most vulnerable and defenceless members of the human family".
She said repealing or amending the 8th amendment would deem people like her son as unworthy of legal protection before birth and she questioned if it will "become our new definition of progress?"
The Medical Director of the British Pregnancy Advisory Service has told the committee that of Irish women who receive abortion care in the UK, 70% are married or with a partner.
In her opening statement, Dr Patricia A Lohr said that nearly half of those women have already had at least one previous birth, i.e. are already mothers.
She added that this is in keeping with information the British Pregnancy Advisory Service has for women from the UK.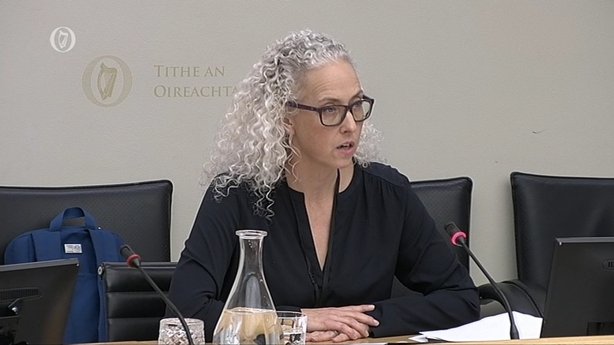 Ms Lohr said that nearly a third of abortions (31%) for women from the Republic of Ireland are performed at ten weeks and over, compared to 20% for women resident in England and Wales.
As previously noted, medical abortion now accounts for the majority of early terminations in the UK.
The committee heard that many women prefer it as it is akin to a natural miscarriage, they can avoid an anaesthetic, and they can be at home when the pregnancy passes.
Earlier, members of the committee debated a question of bias.
The Social Democrats Co-Leader Catherine Murphy defended the balance of witnesses on the committee, pointing out that many witnesses were neutral health experts.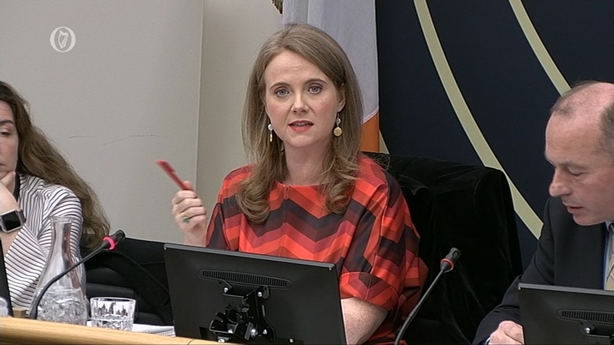 People Before Profit TD Brid Smith said there had been an attempt to paint the Chair of the Committee, Senator Catherine Noone as biased, which she said was disturbing.
She said Ms Noone had been wrongly accused of being a liar before the Committee on Procedures and Privileges.
Meanwhile, Independent Senator Ronán Mullen said that while the Chair of the committee had a difficult job, she had failed to make the necessarily proposals to get objectivity.
Ms Noone concluded the discussion on bias by calling on the committee members to be "reasonable and respectful" towards one another.