The Department of Education has been asked to clamp down on the use of taxpayers' money for retirement functions after it emerged that €13,000 was spent on a lavish retirement party for the former president of Cork Institute of Technology.
An ice sculpture was among the expenses picked up by the taxpayer for Dr Brendan Murphy's retirement party, where "tables, frames, drapes, carpets and the audio visual set-up" cost €5,500.
Secretary General of the Department of Education and Skills Seán Ó Foghlú was pressed about the issue during tetchy exchanges at a sitting of the Public Accounts Committee this morning.
He was asked by Fianna Fáil's Marc MacSharry if the department had guidelines on retirement parties and their costs.
Mr Ó Foghlú replied: "It wouldn't be the normal for departments or agencies to have retirement parties for staff. However, there would be a recognition that when a senior leader of an organisation would be leaving after a number of years that it would be appropriate to be celebrate.
"It is not something we have a guideline on. It's important for the institution in question to recognise the achievements of a leader over a period of time."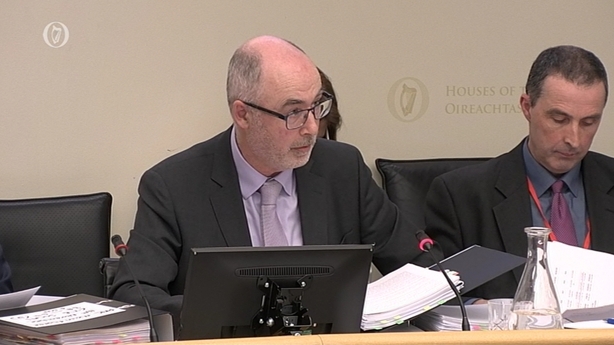 A detailed breakdown of the costs associated with the retirement party was first revealed in the Cork-based Evening Echo newspaper a few weeks ago.
Mr MacSharry said that normally when someone is retiring, having a baby or getting married, a circular goes around asking people for contributions.
He asked: "Would that not be better that instead of approving €13,000 for your own party if you happen to be the president of an institution, with €5,500 for the tables, frames, drapes, carpets and audio visual set-up?
"Would it be a little bit much for the taxpayer to expect?"
Mr Ó Foghlú indicated that he does know the details of the costs of the retirement function.
But he did say that was invited to the dinner and did attend.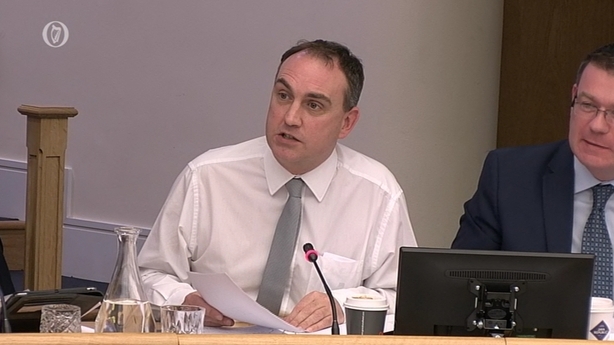 Mr MacSharry said he understands that many politicians were at the party but "I can hardly hold the guests responsible for the costs of the party.
"So I am not saying you were responsible for having attended but I would say it was some bash at €13,000 out of the taxpayers' purse."
Mr Ó Foghlú said: "I think it is appropriate for institutions to celebrate the retirement," at which point Mr MacSharry interrupted and asked if he thought that €13,000 was appropriate.
Mr Ó Foghlú said he was not aware of the circumstances.
Mr MacSharry said everybody attends Christmas parties that they will pay for themselves.
He asked Mr Ó Foghlú: "Would you not have divvied up to acknowledge the great contribution of this man if you were invited and asked? Or would you prefer that the taxpayer divvy up €13,000 for drapes, frames and audio visual set-up?
"Is it the practice to divvy out taxpayers' money for this purpose? Or should the invitees be quite reasonably asked if they would like to contribute?"
Mr MacSharry asked what was the department's practice for such parties.
Mr Ó Foghlú said that within the department they would make "a minor contribution" towards their own members of staff retirements.
Mr MacSharry asked if the department should put out a circular saying "by all means buy a glass of wine but maybe not dish out €13,000 of taxpayers' money to acknowledge the greatness of somebody's contribution".
Mr Ó Foghlú said there are circulars about expenditure on meals.
The Fianna Fáil TD said that the circulars were not being followed and they were "not sufficient".
He said: "So if €13,000 can be thrown away on ice sculptures for a party to acknowledge the greatness of somebody, that the person himself was the person acknowledged and saying that it was okay to spend that money, then I am saying that is wrong."
Mr MacSharry pleaded with the department to put together a circular for those responsible for money to not spend money like that.