The DUP leader is expected to give her party's view on the future of power-sharing at an event on Thursday evening. 
Arlene Foster is due to address a DUP meeting in Belfast. 
The devolved administration collapsed last January, following a row between the two main parties, the DUP and Sinn Féin.
In early July negotiations involving the five main parties and the British and Irish governments were suspended without an agreement.
Last week, when they met in Dublin, Minister for Foreign Affairs, Simon Coveney and Northern Secretary James Brokenshire decided they would assess the chances of reaching agreement before making a decision on whether they should formally reconvene negotiations.
Mr Coveney has been in Northern Ireland since Saturday and an announcement on whether to call talks is expected by next week.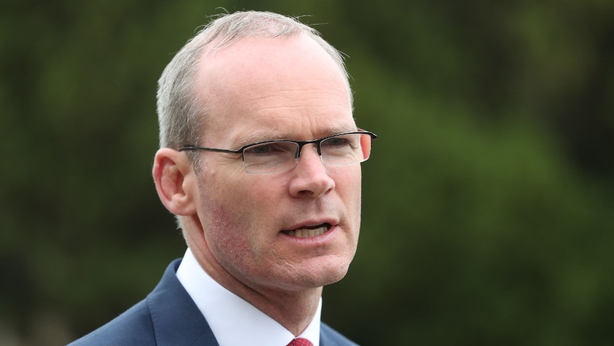 He is taking part in preliminary talks with the main parties today.
Since the breakdown of power-sharing civil servants have been taking the day-to-day administrative decisions in Northern Ireland. 
However if there is no prospect of devolved government returning, Mr Brokenshire will come under pressure to introduce a form of direct rule.
In June the DUP negotiated a financial package worth in excess of £1 billion in return for supporting Theresa May's administration at Westminster.
The expectation then was that a devolved Stormont administration would decide how the extra resources would be used.
Because of the stalemate at Stormont, no significant policy decisions linked to the additional funding have been sanctioned.
Demands by Sinn Féin for a number of policy initiatives, including an Irish language act and a promise to revisit gay marriage legislation, were contentious issues in the negotiations that broke up without agreement last month. 
Sinn Féin's president, Gerry Adams, is expected to meet with party members, including Sinn Féin's leader in Northern Ireland Michelle O'Neill, to review the current impasse.
Brexit and how it might affect Northern Ireland is one of the factors that makes reaching an agreement more difficult. 
The two main parties, Sinn Féin and the DUP, were on different sides of the Brexit argument.  The absence of an administration at Stormont limits Northern Ireland's capacity to make an input to the Brexit discussions.
---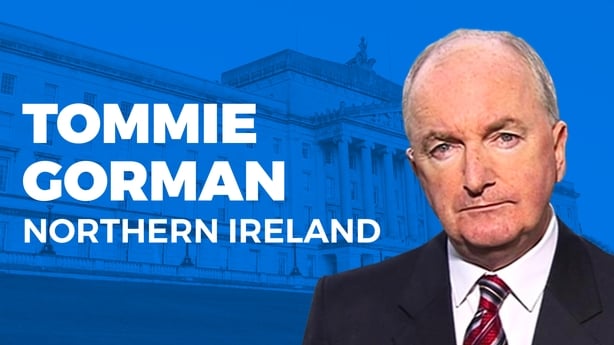 The Irish and British Governments are using this week to assess the possibility of formally reconvening talks with the main parties at Stormont. 
Simon Coveney and Secretary of State for Northern Ireland James Brokenshire discussed the stalemate in power-sharing when they met in Dublin last week.  
They're keen to facilitate negotiations if there is a realistic chance of reaching agreement on the restoration of devolved government. 
But they don't want to start what would be an open-ended set of discussions with no deadline and a limited prospect of success. 
Mr Coveney has been in Northern Ireland since Saturday and his schedule today includes discussions with Chamber of Commerce representatives and an evening meeting with families who lost loved ones in the Kingsmill attack on Protestant workers by the IRA in 1976. 
It is expected the two governments will take soundings this week before they make an assessment, next week, on whether to convene a new set of negotiations.