Solidarity/PBP TD Mick Barry has asked Taoiseach Enda Kenny about reports that a mobile phone used by Garda Commissioner Nóirín O'Sullivan at the time of the alleged smear campaign against garda whistleblower Maurice McCabe has gone missing.
During Leaders' Questions, Mr Barry said: "Former Garda Press Office Supt Dave Taylor claims that he sent a text to Nóirín O'Sullivan some years ago in which he told her that a journalist had interviewed a person making allegations against Maurice McCabe.
"Taylor claims O'Sullivan sent a one word reply - 'Perfect'.
"We are told now that Nóirín O'Sullivan's phone from that time has gone missing and cannot be provided to the Charleton Tribunal. Perfect."
A Commission of Investigation has been established to investigate allegations that there was an organised campaign against whistleblowers at the highest levels of the gardaí.
Judge Peter Charleton will investigate claims made under protected disclosure legislation by Supt Taylor to the effect that he was told by former garda commissioner Martin Callinan and his then deputy Ms O'Sullivan, to brief the media that claims made by Sgt McCabe were motivated by malice and revenge and had no substance.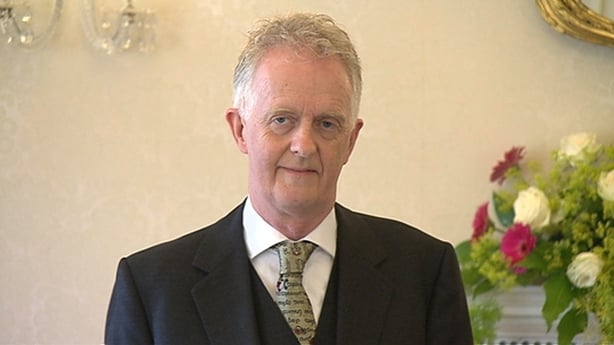 He will also investigate Supt Taylor's allegation that he was told to draw journalists' attention to an allegation of criminal misconduct against Sgt McCabe.
Mr Barry said: "Dave Taylor's phone has not been provided to Charleton either. It was taken from him as part of an internal garda investigation, led by Nóirín O'Sullivan's husband, and it has not been returned to him.
"Nóirín O'Sullivan's husband has Dave Taylor's phone and Nóirín O'Sullivan can't find her own phone. Perfect again."
He continued: "A senior garda source told The Irish Times 'A search of Garda HQ has taken place in recent weeks to try and find the missing phones. But there is little hope of the material being found at this stage'."
Mr Barry asked if the phone was officially reported missing and when. He also asked if Mr Callinan's phone was reported missing and when.
He said that he understands that Commissioner O'Sullivan had a second phone known as the "offsite phone for some garda business" and he asked if it has been sought or if it has been lost too.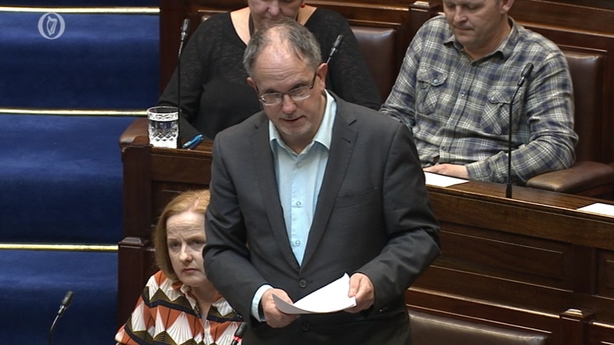 He asked Mr Kenny if the Government would continue to keep the garda commissioner in position and "continue to undermine" the Charleton Tribunal.
The Taoiseach said Mr Justice Charleton was the most appropriate person to carry out the investigation and had already adopted a "no nonsense" approach.
Mr Kenny said he did not know whether Mr Barry's claims were true or not but Justice Charleton would find out.
He said the Tribunal has comprehensive terms of reference and he would be loath to accept what the Solidarity/People Before Profit TD said on a basis of whether or not it was true.
He said he would prefer to leave the accurate facts and truth to Mr Justice Charleton.
Mr Barry asked the Taoiseach to ask Commissioner O'Sullivan about the missing phone.
The Taoiseach said the Charleton Tribunal has made an interim report where it outlined the parties who have been granted representation including Maurice McCabe, Dave Taylor the garda commissioner and the former garda commissioner.
He said accuracy, veracity and truth will be established at the Charleton Inquiry.