A central London district famous for its nightlife, but also home to thousands of residents, is trying out a novel way to tackle the persistent problem of public urination with so-called anti-pee paint.
Officials in Soho - a warren of bars, restaurants, theatres and other entertainment venues as well as apartments and houses - are treating walls at nearly a dozen problem sites with the special spray-on liquid.
The industrial strength "surface protection" creates a transparent water-repellent layer on the wall that splashes back urine onto the offender after it hits the wall.
"It is very effective - the proof is in the pudding," local councillor Aicha Less (below) said as she demonstrated the innovative invisible paint's splash-back ability with a bottle of water.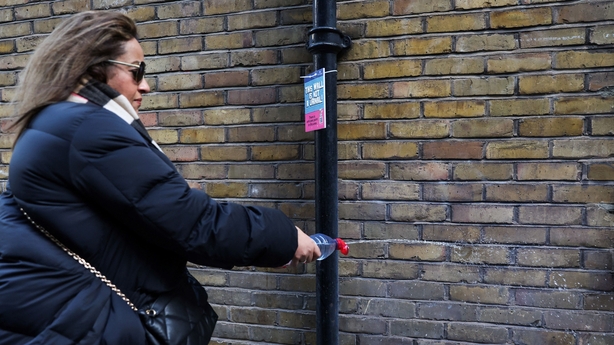 Westminster City Council has launched the initiative following complaints from some of Soho's approximately 3,000 residents, as well as from workers and business operators.
"Obviously pee isn't very pleasant and our residents are very upset," said Ms Less, while a contractor finished spraying a brick wall on a quiet residential street.
"They step out their front door in the morning and you just get the stench of urine," she added. Locals are "entitled to live in a clean, safe environment".
The council, which learned about the anti-pee paint after it was previously used by another local authority and in Germany, is aiming to treat walls at 10 Soho hotspots.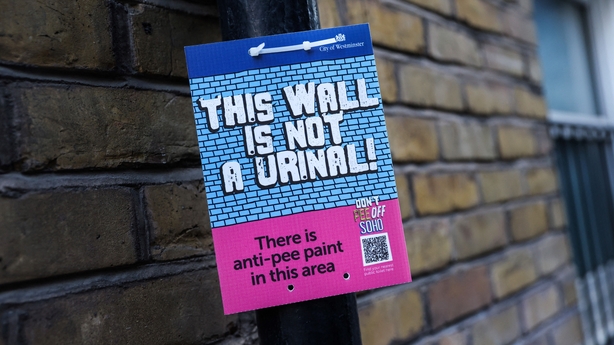 Contractors erect signs at targeted sites saying they have been sprayed along with the message: "This wall is not a urinal."
Westminster spends nearly £1m (€1.13m) annually on street cleaning, which includes hosing down peed-on side streets. It hopes this new strategy will lower that bill.
"We'll see what impact it makes in, say, six months' time and if there is less of a stench in the air," said Ms Less.