Electricians have yesterday pulled the fuses of floodlights directed at the Victory Column or Siegessäule in Berlin, following a decision to turn off the external illumination of 200 buildings and monuments in the German capital.
Germans are bracing themselves for spiking energy prices and looming energy outages in the wake of the Russian war against Ukraine and EU sanctions against Russia.
Russian gas deliveries account for up to 60% of German industrial and private demand.Russia's willingness to deliver gas is dwindling in the face of EU sanctions and claims that the maintenance of gas turbines, which pump gas from Russia to Western Europe, has been hindered by these sanctions.
Russian gas supplier Gazprom argues that turbine problems are to blame for the sharp drop in supply through the pipeline that links Russia to Germany under the Baltic Sea.
The shortfall has raised the risk of shortages and gas rationing in Europe this winter.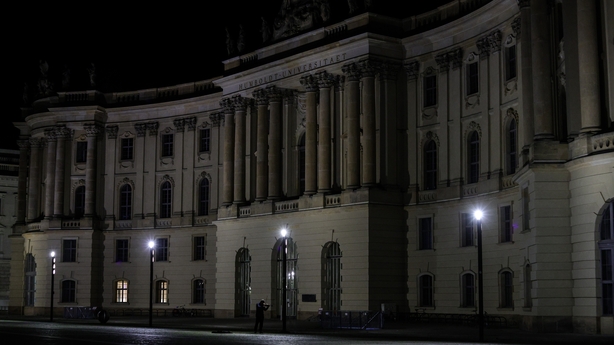 Saving energy is one way to cope with the crisis. Berlin's city administration decided to lead by example and dimmed the lights on Berlins tourist attractions.
"Saving as much energy as possible has become very important in Europe and Germany because of the war against Ukraine and Russia's threat to cut energy. Public institutions must lead by example. We do that in Berlin by switching off the external illumination of 200 buildings," said city executive Mark Kamrad.
Electricians went to work on the fuses of the Victory Column, an old monument built in celebration of the Germany's victory in the German-French war of 1871.
The old National Gallery, the Berlin Dome and other landmarks also went dark, while other famous buildings like the Brandenburg Gate and the Reichstag remain lit for security reasons.
German President Frank-Walter Steinmeier had the exterior lighting of his residence, Bellevue Palace, turned off in May.