Police in the Netherlands said they discovered a "new Max Verstappen" after they found a four-year-old boy who took his mother's car "to go for a drive" on Saturday.
Police said the potential Formula One driver took his mother's car keys and went for a drive after his father left the house to go to work.
On Saturday, officers responded to a report of a child in his pyjamas found walking alone and barefoot in the Overvecht neighbourhood of the Dutch town, Utrecht.
A concerned bystander called authorities after finding the child and putting him in a car, where they waited for the emergency services to arrive.
Medics examined the boy and gave him a teddy bear, and officers took him to the station, where he was given hot chocolate, police said.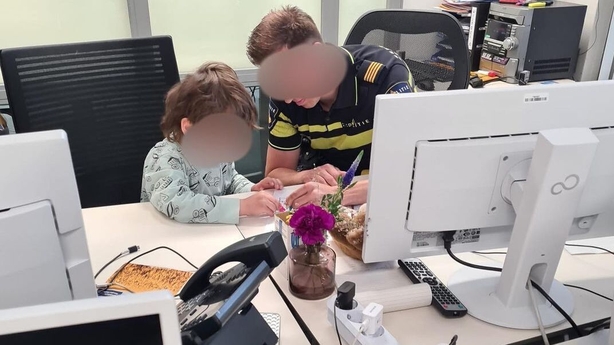 Police later responded to a report of an abandoned car that appeared to have crashed into two other vehicles.
The abandoned car was registered in the boy's mother's name, who was called and spoke to the boy over the phone.
The boy appeared to mimic driving, making gestures turning a steering wheel as he talked to his mother, police said.
"We then realised that the child may have been the driver," Utrecht police said.
The boy was reunited with his mother and together with police officers they went to the crash scene, where the boy was asked if he knew how the car worked.
The boy opened the car with the key, put it into the ignition and moved his foot to the pedals, police said.
"Fortunately, this mini driver's adventure has come to an end with a sizzle," police added.