Irish Water has said that the incorrect disposal of Covid-19 related antibacterial wipes is causing a major issue for wastewater treatment plants and the sewer network nationally.
The utility company said that in 2021 it disposed of nearly 1,500 tonnes of material that had been incorrectly disposed through the sewer network.
The majority of this material consisted of wet wipes, sanitary products, cotton buds and tooth floss.
The materials cause blockages in the system. Last year the utility responded to 8,000 customer notified blockages; up to 150 calls every week.
In many cases staff have to physically enter the sewer network to unblock the pipes. It is also a source of environmental concern, as some of this material can get washed into rivers and the sea when sewers become blocked and overflow.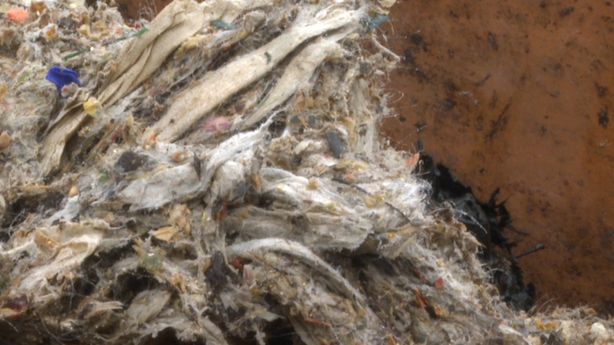 Irish Water estimates that it cost the utility €7m last year to deal with issues due to blockages caused by wipes and similar materials in the wastewater treatment network.
In Limerick City, Bunlicky wastewater treatment plant manager Maria Kenna said that it is a daily occurrence at the plant to see vast amounts of materials that have been incorrectly flushed down the toilets.
Automatic screening machines remove huge quantities of material on a daily basis.
As the material goes through primary screening, vast amounts of rags, wipes, and sanitary products are removed from the system.
Ms Kenna said that last year up to 250 tonnes was removed at this wastewater treatment plant alone.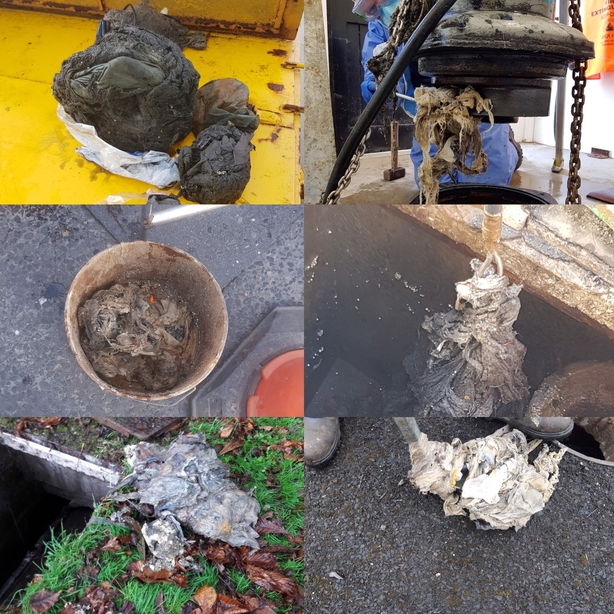 Nationally, nearly 1,500 tonnes was removed from the network last year.
In Ringsend Wastewater Treatment Plant in Dublin an average of 60 tonnes of wipes and similar material is removed from the screens every month.
Darragh Connelly, an engineer with Irish Water, said that since Covid-19 started his team has seen a significant increase in the amount of wet wipes in the system.
"This is costing millions to deal with every year and it's taking hundreds of man hours to deal with the associated blockages caused by this material."
Irish Water has a public awareness campaign aimed at changing people's flushing behaviour, saying that only the 3 p's should be flushed down the toilet - poo, pee, and paper.