Mount Etna sent a massive pillar of smoke and ash into the sky over Sicily this morning, as seismic activity continued for the third day this week.
According to Italian media, there are visible lava flows coming from the volcano's southeastern crater, which was where the week's earlier eruptions had also occurred.
The lava flows were reported to be flowing into the Bove valley at an altitude of 2,700 metres above sea level, not posing any threat to nearby towns.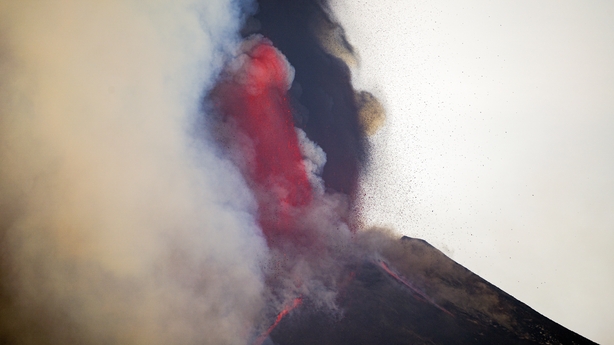 Mountain rescue teams were, however, monitoring the area to ensure that hikers or others will not get too close to the erupting volcano.
Considered to be of the world's most active volcanos, Etna first erupted on Tuesday and again two days later.
The first eruption caused the Catania airport to close because of ash and stones raining down, but traffic was restored to and from the airport on Wednesday.
Mount Etna sent a massive pillar of smoke and ash into the sky over Sicily this morning, as seismic activity continued for the third day this week | https://t.co/Igb17D0hWw pic.twitter.com/F4cDmhduut

— RTÉ News (@rtenews) February 19, 2021