Irish turkey farmers are facing an unusual complaint from consumers this year - their birds are too big.
With many families planning for smaller numbers around the dinner table this Christmas, butchers have been facing growing demands for smaller birds, breast pieces and turkey crowns, instead of the traditional big turkey.
But it presents a real issue for the sector. Turkeys grow over several months at a certain rate, to reach the weight expected on time for Christmas. If they are slaughtered too early to meet the customers demands, they won't be fresh. If the sector waits to cull them at the same time as usual, they will be too big.
It is a catch 22.
On his farm near Kells in Co Meath farmer, Eoin Sharkey explains that when he orders his turkeys in March "I have to pick what size they're going to be, there are different breeds of turkeys that finish at different sizes.
"It is all pre-determined, you cannot just make them small, they are the size they are going to be, it's the genetics of the bird".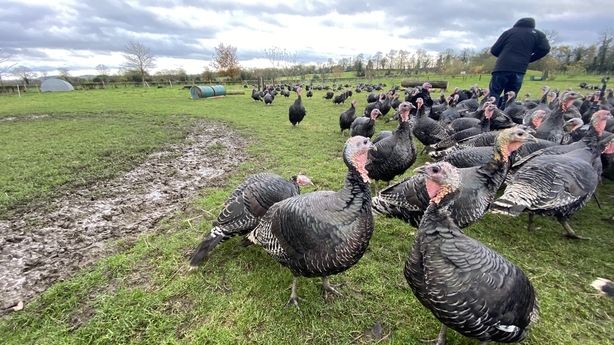 Mr Sharkey is a free-range grower, his turkeys roam around green fields and are fed only natural grain. It's very different to many of the large-scale commercial growers.
He sells to butchers and sells direct to customers too. Commercial growers have the advantage of being able to reduce feed quality or type in order to slow the fattening process, so the birds might be slightly smaller by the time Christmas comes.
Butchers say that over the past few weeks people have been raising the issue with them, asking about the possibility of getting a smaller bird. People are also considering different meat types altogether, like beef or chicken.
"Sure it wouldn't be Christmas without an auld turkey, it'll last a few days"
But comments from the Taoiseach on RTÉ News last week that there may be a "reasonable Christmas" seems to have encouraged people a little, raising the prospect that the number of people around the table may not be as low as expected.
In Ashbourne, award-winning butcher Hugh Maguire has seen customers begin to prepare for a different Christmas.
"Up until about two weeks ago people were concerned about what size of turkey they were going to have because of the restrictions and the amount of people allowed into your home,and you couldn't travel outside your county," he said.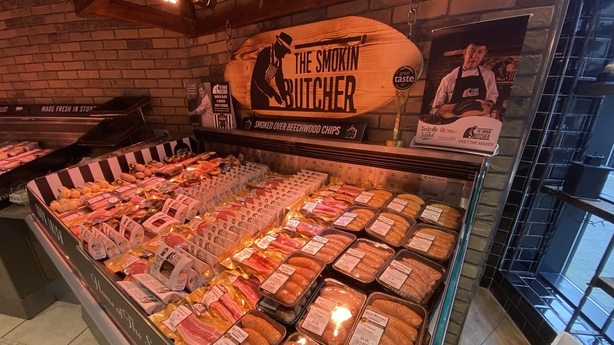 "But since the Taoiseach mentioned there might be a relaxation towards Christmas, we have noticed a huge increase in ordering of turkeys, they didn't seem to care about the size of the turkey, they were ordering the average family size turkey"
Mr Sharkey says there is no denying that people want smaller birds this Christmas. "This year there is definitely more of demand for small turkeys".
In Maguire's, one customer spoke about how things would be different this year. Gerry McGeehan usually has around 12 people for Christmas dinner, but this year it will be a smaller number.
"There will be less people this time around, it will be just be people we were closest to all through Covid, it will be about six people this time around".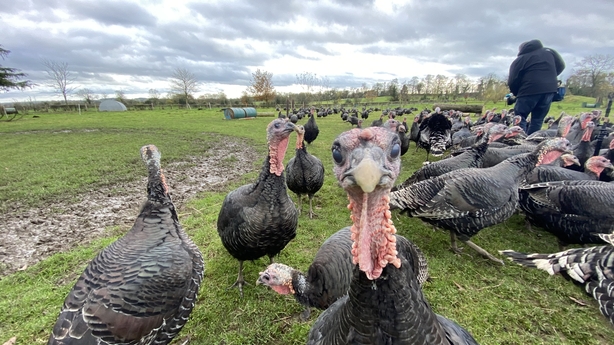 Nonetheless, hey still ordered his usual sized turkey. "You have to don't you? Sure it wouldn't be Christmas without an auld turkey, it'll last a few days".
If restrictions re-eased, we could have a much more normal Christmas that expected, but if not, Mr Sharkey has one customer determined to share a turkey on 25 December.
"I know of one family where they are going to have the bird, they won't be meeting up for Christmas dinner, but they will be eating the same bird at the same time," he said.