Halloween can be an enjoyable time - even in a pandemic - but for our beloved cats and dogs it can be a difficult time.
While the costumes might not scare our four legged friends, the sound of fireworks certainly can, and so here are some tips to help make Halloween a more pleasant time for all.
The Head of Education and Media at the Dublin Society for the Prevention of Cruelty to Animals has said said there are "a lot of animals that get very, very scared" by the sound of fireworks.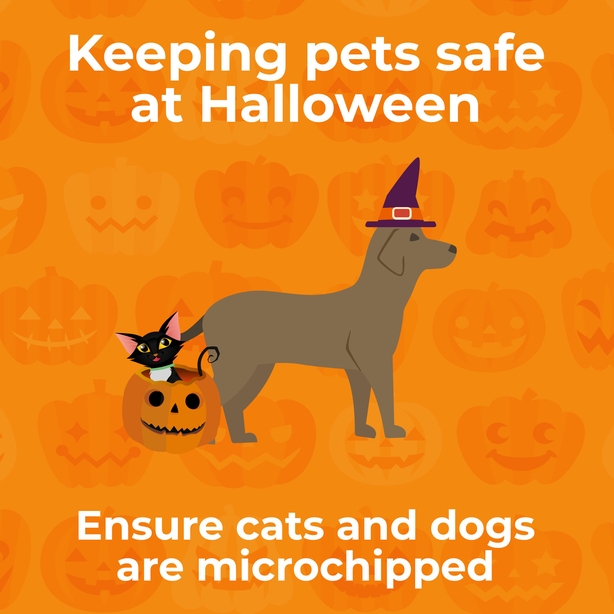 Speaking on RTÉ's Morning Ireland, Gillian Bird said the noises can cause cats and dogs to run away.
She said the best way to ensure they do not get lost if they do run away is to make sure they are microchipped.
"We still have dogs and cats out there that are not microchipped, which means that if they do get lost - and they can easily slip their collars or just run off and get scared - it makes it very difficult for charities to reunited them with their owners."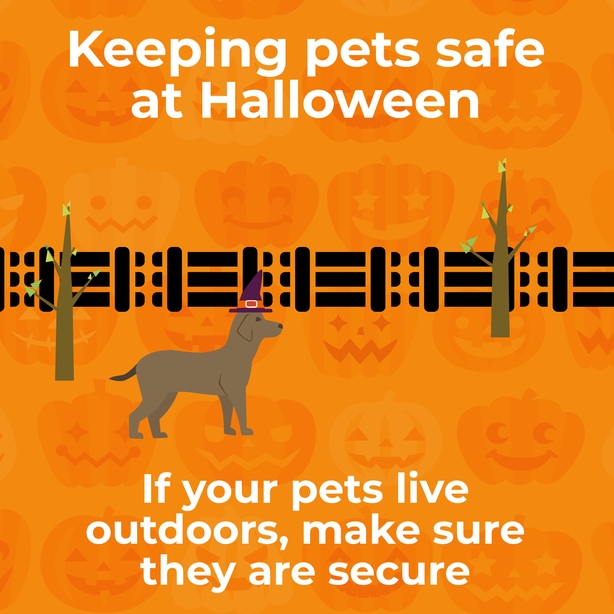 ---
Send us your spooky Halloween pictures
---
Some pets spend all their time outdoors, and Ms Bird recommends that people either start to bring them inside now - so they are used to being indoors by the time Halloween arrives - or else to make sure that back gardens and other outdoor areas are "good and secure".
If people do not have their pets microchipped and will not be able to get it done before the main Halloween festivities begin, they are advised to make sure they are as comfortable as possible on 31 October.
Much like ourselves, animals will be more relaxed if they are fed, warm and comfortable, so the main advice is to pamper your pooch and create a nice den for them.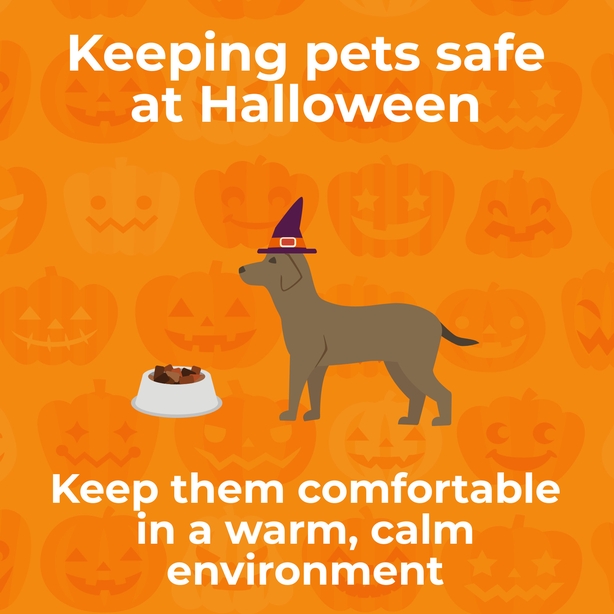 Keeping some background noise on in the house, like a scary movie or some Halloween music, can help to cover up any noises that may scare pets.
This can be enhanced by keeping doors and windows, including internal doors, closed to dampen any sounds.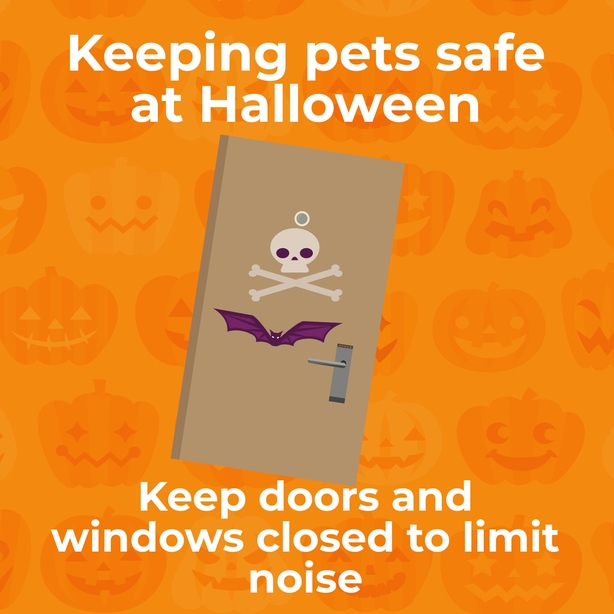 Finally, while we often over indulge in sweets and chocolates at Halloween, these can make our pets feel very unwell.
It is a very good idea to keep any of these out of the reach of curious paws.
Chocolate can upset dogs' stomachs, while things like monkey nut shells can prove to be a choking hazard.