"It really was an incredible spectacle," says photographer Joleen Cronin who took pictures of ripples of bright blue light on waters at a Co Cork beach on Sunday night.
The light, which is coming from the waves, is caused by bioluminescent plankton.
Ms Cronin said that as the waves tumbles on the shore, the plankton would leave off some light, which created a glow with every wave that came in.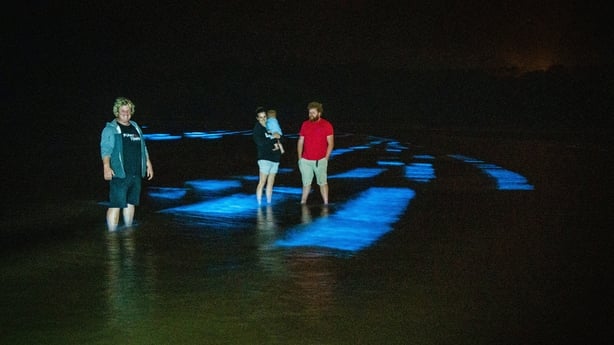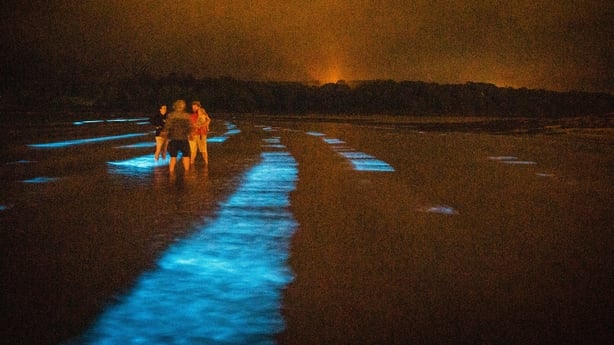 She said that it came to her attention when she saw a social media post from a friend about the waves at Fountainstown Beach at around 11.30pm on Sunday, and immediately went there.
"It is something that I have never, ever witnessed. I was just completely blown away and mesmerised by the whole thing, to be honest," she told RTÉ's News at One programme.
Ms Cronin said that at the time, there were between 15 and 20 people at the beach who were all awestruck by what they saw.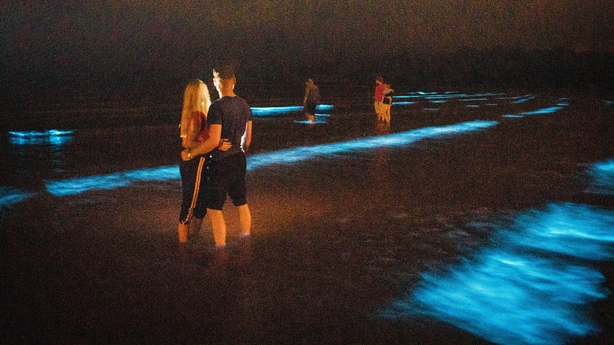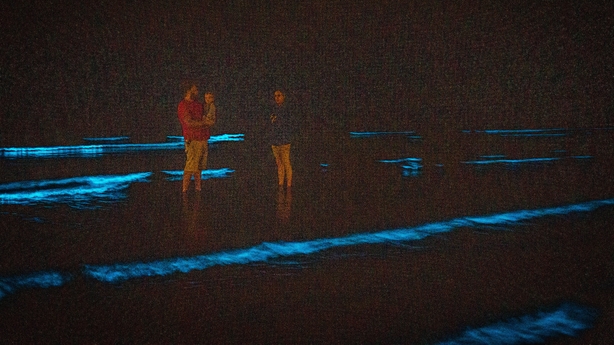 She returned there last night and there were a couple of hundred people at the beach. "But unfortunately we didn't see quite the spectacle," she said.
"I did go for a night swim last night and literally when you put your head in the water and you saw all that sparkle come in front of you, the beauty of it was just mind blowing," she said.