The friends of a 12-year-old girl held a surprise 'drive-by' party to celebrate her birthday.
Katie Regan was unable to have a birthday party because of social distancing rules aimed at tackling the spread of coronavirus.
The birthday girl from Rathcormac in Co Sligo told RTÉ's The Ray D'Arcy show that her mum and dad organised yesterday's surprise for her.
"They said to go out on the driveway and let's play football," she said.
Her friends from fifth class at Rathcormac National School decorated their cars with banners and wished her a happy birthday as they drove past her house.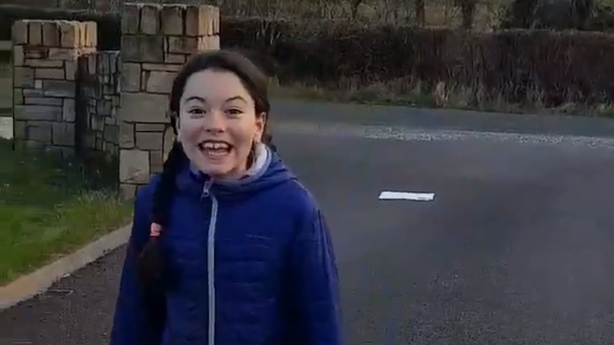 Katie's mother filmed the 'drive-by' party and tweeted it from her account.
The video of the surprise was retweeted by the Australian actor, Russell Crowe. It has now been viewed 1.6 million times.
Katie said she and her 13-year-old brother and nine-year-old sister spent the rest of the day making a chocolate cake, and she said her Granny made her another one.