Two Irish men have been part of a successful world record attempt of traveling the entire length of the largest frozen lake in the world.
Garry O'Keeffe, from Abbeyleix in Co Laois, and Declan McEvoy, from Quin in Co Clare, were part of an international team of adventure motorcyclists which aimed to set a world record of travelling over the 800km length of Lake Baikal in Siberia by motorcycle and by a truck.
Mr O'Keeffe was involved in the truck record attempt and Mr McEvoy was part of a six-man motorcycle team.
The aim was to set a world record for the longest off-road journey.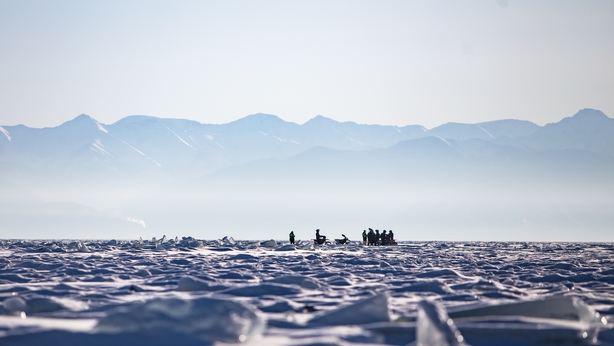 The team travelled over seven days in temperatures of under -30C to achieve their goal.
Lake Baikal in Russia is the largest and deepest freshwater lake in the world.
Planning for the challenge took months of physical and logistical preparations.
One aspect of the preparations involved the motorcyclists immersing themselves in the frozen waters to prepare for shock in the event of the ice breaking during their world record attempt.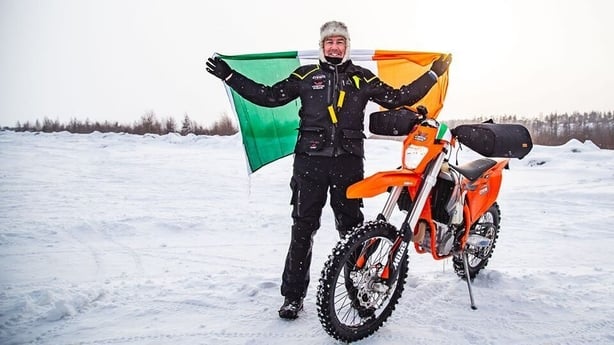 Mr McEvoy has just returned home to Quin. It was his second attempt at the record.
Last year he had attempted to travel the lake solo, only to be thwarted at the Russian border due to administration issues with his motorcycle.
He said that he was certain that the team have now set a new world record.
Mr McEvoy also said the target was 700km but that the team had clocked over 820km in total.
The documentary evidence and the GPS tracking information will now be provided to the Guinness Book of Records to validate the record.
He added: "The satisfaction is incredible but for sure it wasn't easy, nor was it ever meant to be easy".
He said he was immensely proud of the team and added that he still has a longing to take on the challenge on his own some time in the future.