Local authorities in France have been criticised after they used helicopters to "fly in" snow to cover their bare slopes.
Authorities at Luchon-Superbagneres in southwest France said they decided to have extra snow helicoptered in to three areas running short.
A union official said some 50 tonnes were being brought in for between €5,000 and €6,000 "in the knowledge that in terms of return on the investment you need to multiply that at least by ten," for an operation lasting around two-and-a-half hours.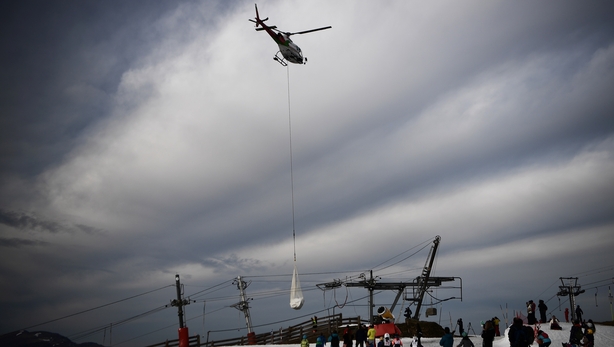 He added that it might not be a "particularly ecological" solution but "we had no choice" at the height of the season when many children in French are on half-term holiday.
The move has angered environmentalists, with the Minister for Environmental Transition tweeting that redistributing snow is not sustainable.
Élisabeth Borne said she would meet with those involved in the coming days.
Local authorities in France have been criticised after they used helicopters to 'fly in' snow to cover their bare slopes | Read more: https://t.co/jTDWQTs41t pic.twitter.com/LapsEVsaPX

— RTÉ News (@rtenews) February 17, 2020