The "extremely rare" birth of twin baby giant pandas has been announced at a Belgian zoo.
The Pairi Daiza zoo said the safe delivery of the twins, one male and one female, on Thursday represented a "new hope" for the charismatic black and white bear.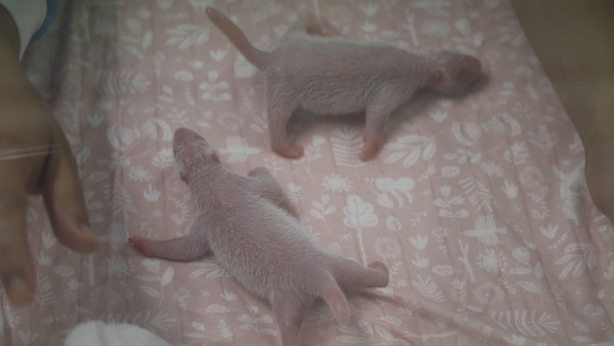 There are fewer than 2,000 Giant Pandas now living in the wild, according to the World Wildlife Fund.
Mother Hao Hao showed signs of going into labour on Wednesday evening.
She gave birth to the 160g male baby on Thursday afternoon, under careful monitoring by Belgian and Chinese experts, followed by the female, weighing 150g, two hours later.
Rare Giant Panda twins born at Belgian zoo | https://t.co/hIa8CG0em1 pic.twitter.com/sIJvDuBx3P

— RTÉ News (@rtenews) August 10, 2019
"This double birth is marvellous news for this extraordinary species," said Eric Domb, president of the zoo.
Pairi Daiza said the next few days would be crucial for the twin's survival and they will be kept under constant watch to make sure Hao Hao feeds and cares for them properly.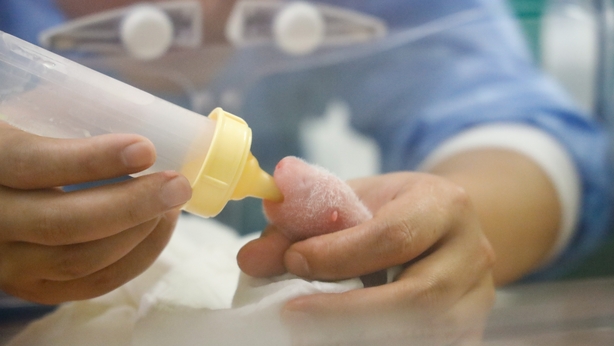 To give the new mother a rest, keepers will put one of the babies at a time in an incubator and feed it with a bottle.
However, the zoo warned there may not be a happy outcome for at least one of them.