Fast food retailer Supermac's has become the latest outlet to replace plastic straws with paper alternatives.
The new paper straws will be available across the company's 116 outlets.
Managing Director Pat McDonagh said the move is part of a "Glan agus Glas" [Clean and Green] campaign to eliminate single-use plastics.
Speaking after the announcement was made in Supermac's flagship Dublin restaurant, Mr McDonagh said the company have introduced recyclable coffee cups and biodegradable burger wraps in the last year.
"We recognise the strain that single use plastics are having on our environment and that every little bit counts," he said.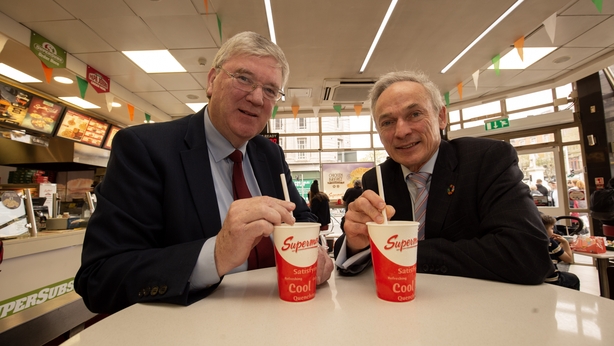 "We have already begun the removal of plastic straws form our 116 outlets and have started to replace them with paper ones.
"We have several other initiatives that we will be rolling out in the coming year as well," he added.
The Minister for the Environment, Richard Bruton, has said the move is a practical step towards "a more sustainable path".
"Supermac's decision to remove plastic straws from its 116 outlets will put the company on a more sustainable footing and demonstrates the company's commitment to making progress on this issue," he said.
Last year McDonald's announced it was replacing plastic straws across all its outlets in Ireland and the UK, while earlier this week Disneyland Paris announced a similar ban on plastic straws.