New Waterford Crystal triangles have been installed in the iconic Times Square New Year's Eve ball.
Each year, dozens of hand-crafted, newly-designed Waterford Crystal triangles are added to the ball.
This year, 192 new, sparkling triangles will adorn the New Year's Eve ball.
The new crystals represent the 2019 theme of the Gift of Harmony.
"After a divisive year, we all come together on New Year's Eve as we countdown those final seconds of the year in unison and in celebration with hope for the future," said President of Countdown Entertainment and the co-producer of New Year's Eve in Times Square, Jeffrey Straus.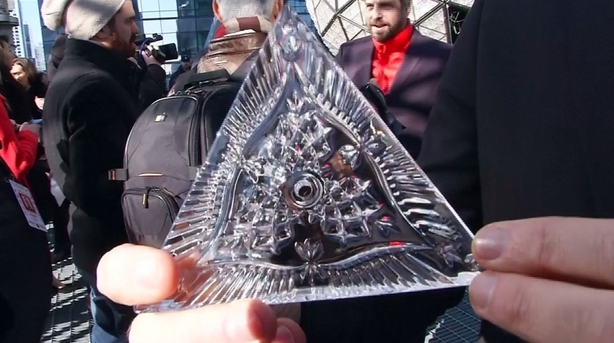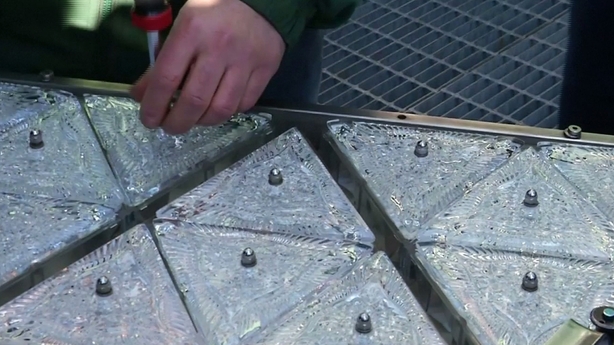 Each Waterford Crystal is handmade in Ireland for the special year-end event.
The Gift of Harmony is the sixth in a series of yearly crystal gifts.
The previous designs were the Gift of Serenity, Gift of Kindness, Gift of Wonder, Gift of Fortitude and the Gift of Imagination. A total of ten gifts over ten years will complete the series.
Master Artisan at Fiskars, which owns the Waterford brand, Tom Brennan said 2019 gives everyone a chance to start a new year with a clean slate.
"I want everybody to look ahead with complete optimism. When you think, every year gets you in different ways, a good, bad year, a different year, whatever it is. But all of us, for every single one of us, it's like opening a book for the first time. You have no idea what's about to happen. So just look forward with confidence."
On New Year's Eve, more than one million people are expected to crowd Times Square to watch the crystal ball descend from the top of One Times Square to mark the start of 2019.