With an estimated four million children born in Syria since the conflict started nearly eight years ago, half of the country's children have grown up only knowing war, according to UNICEF.
"Every eight-year-old in Syria has been growing up amidst danger, destruction and death," said Henrietta Fore, UNICEF Executive Director, at the end of a five-day visit to the conflict-ravaged country.
"These children need to be able to return to school, receive their vaccinations, and feel safe and protected. We need to be able to help them."
Visiting some of the newly accessible areas in Syria, Ms Fore saw first-hand how the conflict has affected families, children and the communities in which they live, UNICEF said.
In Douma, East Ghouta, just a few months after a five-year siege was lifted, displaced families are beginning to return and the town's population is now estimated at 200,000.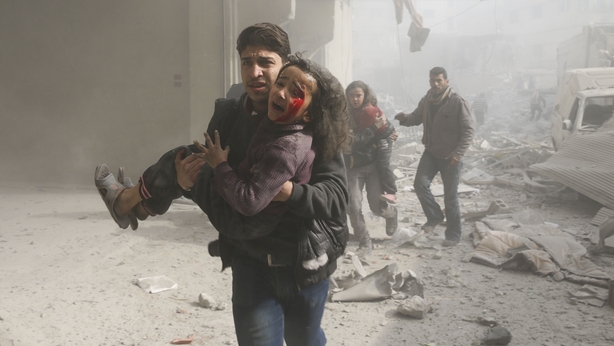 Many families have moved back into damaged buildings, and the threat of unexploded ordnance is pervasive.
Since May 2018, 26 children have reportedly been killed or injured in all of East Ghouta "as a result of explosive remnants of war", according to the UNICEF.
"In Douma, families are living and raising children amidst the rubble, struggling for water, food and warmth in this winter weather," Ms Fore said.
"There are 20 schools, and all are overcrowded and in need of training for young teachers, books, school supplies, doors, windows and electricity."
Such is the level of destruction in Douma that a non-governmental organisation, with UNICEF support, set up an informal clinic in the hall of a damaged mosque.