Over the past year, photographer Charles McQuillan has spoken to people living near the border, and gathered their views on what it means to them, and what Brexit might mean for the future.
Johnny McKeegan - Undertaker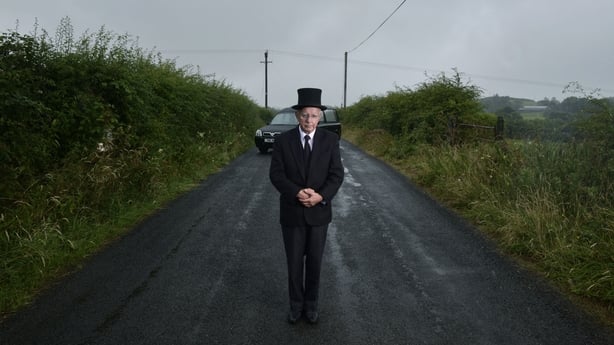 Undertaker Johnny McKeegan crosses the border several times a week as he attends to the recently deceased from both sides of the frontier.
Standing near the border between Co Fermanagh and Co Cavan in Enniskillen he says: "If the politicians were children you'd give them a smack, get their heads together and sort it out. There's no reason in the world that they can't come to some common sense agreement.
"In relation to my sensitive line of work, can you imagine waiting in a queue at the border with family sitting in cars behind you as you carry their loved ones home? It's undignified! You just can't close the border off with a brick wall and red tape."
---
Betty Holmes - Cancer support worker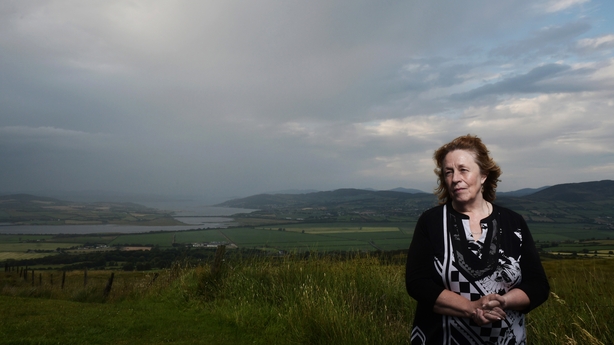 Cancer Support Worker Betty Holmes stands on the border between Co Donegal and Co Derry.
She is a member of Donegal Action for Cancer Care and the group is based in the Republic but has access to nearby health facilities in the North.
She says without access to the new radiotherapy unit in Derry, which the Irish Government invested in, Donegal cancer patients face a five-hour journey to Galway.
Asked how she sees the border post-Brexit, Ms Holmes says: "A serious division of people who have lived and worked closely together for many peaceful years.
"Long queues, angry people, loss of jobs, missed appointments, flights and a younger generation who can't understand why."
She said her greatest fear after Brexit is the serious loss of access to cancer services for Donegal patients at Altnagelvin Hospital in Derry.
---
William Lynch - Oyster farmer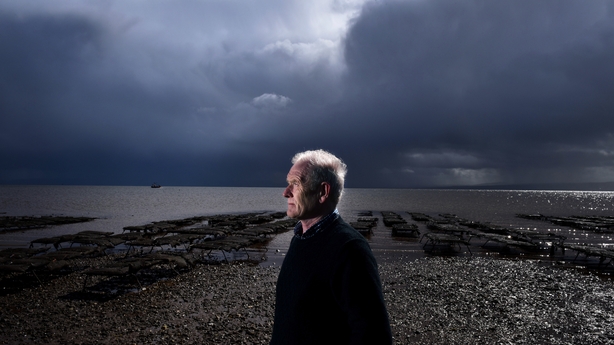 The shoreline of Lough Foyle is home to oyster farmer William Lynch.
As a Northern Ireland business owner whose oyster farm straddles both sides of the border he will be particularly affected once Brexit occurs.
He faces potential tariffs to ship his oysters outside of the UK to nearby Donegal and to the rest of the Europe.
He says: "I worry that we will return to the bad old days. I remember the border growing up as a child quite vividly and I remember the two customs posts sat only a few yards apart from each other and that you couldn't cross the border after 10pm without special written permission from the guards."
To further complicate matters the UK government claims jurisdiction over Lough Foyle to the high-tide mark, while the Irish Government disputes this.
---
Catriona Walsh - Schoolgirl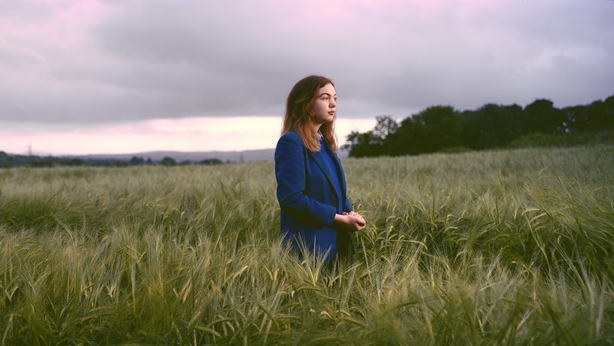 Catriona Walsh is a student at St Mary's College in Derry.
Her journey to and from school threads through the border.
She says Ireland's economy cannot afford to make the border anything more than it already is today, an invisible line that separates the country.
"At most we will have checkpoints which will take a great step back into the past of Northern Ireland and my biggest fear is that it will damage my future education through travelling to university and affecting my pathway of study."
---
Eamonn Clifford - Food van owner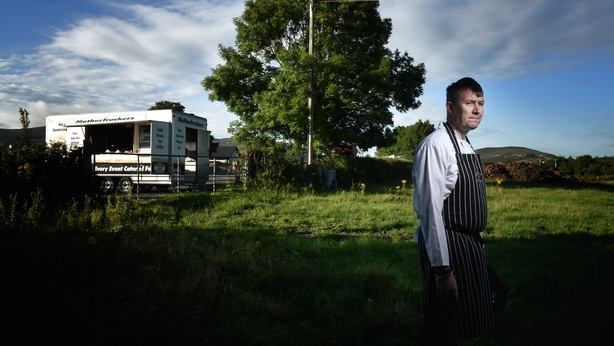 Standing on the border in Newry, Eamonn Clifford lives in the Republic and owns a fast food stand that trades along the border to long-haul lorry drivers transporting goods between Northern Ireland and the Republic.
Asked what he thinks will become of the border after the UK leaves the EU he says: "I don't know what's going to happen, no one does.
"My biggest fear is that I will lose my job, my livelihood, everything, and that at the finish of it the Troubles will come back."
---
Vincent McKevitt - Firework specialist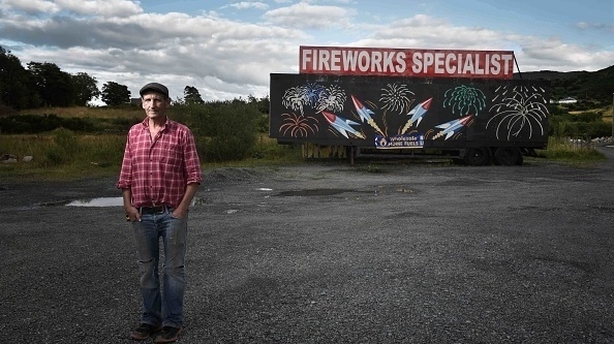 Vincent McKevitt's business is situated only metres from the border in Newry, in Northern Ireland.
He can recall how in his youth IRA snipers would shoot at the customs post from concealed positions in the hills pictured behind him. He was sent by his parents to America to avoid getting caught up in the violence that engulfed the province.
His fireworks, gardening and fuels business sits on the land which the former customs post used to occupy.
On Brexit he says: "The greatest fear is of them, the government, taking my land away with the return of the customs post, I've built up all of this and worked hard, what do I do then?"
---
John Sheridan - Farmer and landowner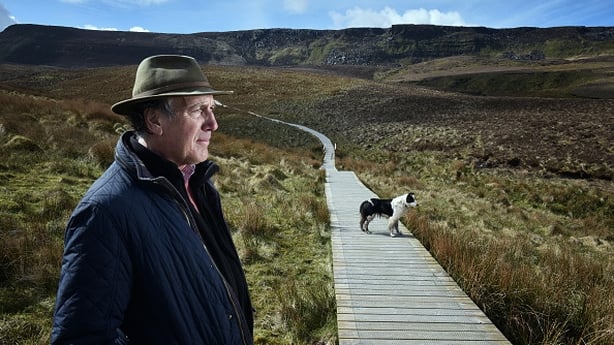 Farmer John Sheridan stands beside the Cuilcagh mountain boardwalk overlooking the border in Florencecourt, Northern Ireland.
The popular boardwalk on his land allows thousands of tourists to walk across the border every year as it meanders between Co Fermanagh and Co Cavan in the Republic.
A member of the Border Communities Against Brexit group, he predicts that the UK will become a third-world country after Brexit.
"I can tell you now there is no such thing as a soft border, it will become a hard border by layer upon layer of legislation over time. The only practical solution I can see is to have the border in the Irish Sea."
---
Brian Cunningham - Fisherman

Brian Cunningham fishes on 'The Bluefin', out of Kilkeel, Northern Ireland. Kilkeel houses Ireland's largest fishing fleet.
He says: "My biggest fear is displacement of fishing effort. We traditionally fished in the bay of Dundalk a few miles along the coast but we'll no longer be allowed in there, it's a disaster for the inshore fishing fleet.
"There are 40 small boats in Kilkeel harbour who seek shelter through the winter from the prevailing southwest winds, when Brexit happens where will they go?
"Small boats exposed 12 miles out to sea, that's life or death stuff and that's not bulls***, that's reality!"
---