Air quality in India's north, including the capital New Delhi, deteriorated sharply yesterday because of unfavourable weather and an increase in smoke from stubble burning in fields across the region.
Levels of PM 2.5, tiny particulate matter that can reach deep into the lungs and cause major health problems, were above 400 in most parts of the capital, and in some places soared above 600.
New Delhi under cloud of smog as pollution level jumps https://t.co/uXpWfQ883g pic.twitter.com/VrxFg0aukA

— RTÉ News (@rtenews) November 6, 2018
That is nearly 24 times the recommended level set by the World Health Organisation.
Local residents and tourists alike said they were feeling the ill-effects of the smog, complaining of difficulties in breathing and cutting back in outdoor activities.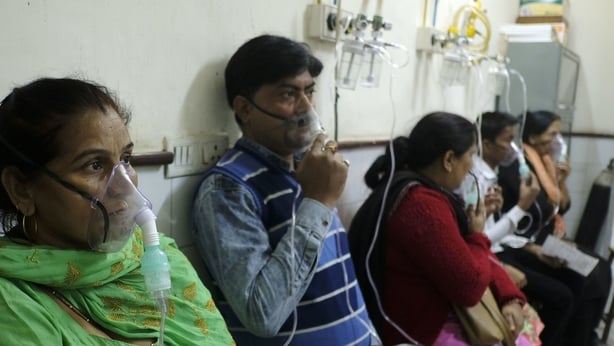 Adding to the fears, Indians will celebrate the festival of Diwali tomorrow, when many members of the majority Hindu community will set off celebratory firecrackers.
The Supreme Court in October allowed the use of "green" firecrackers for Diwali to try to curb pollution. However, it was unclear how the rule would be enforced or whether there was such a thing as an environmentally-safe firework.