Several hundred Austrian police officers and soldiers have performed an exercise on the country's southern border with Slovenia to simulate different responses to any repeat of the 2015 migrant crisis.
Over 500 policemen and 220 soldiers took part at the border crossing of Spielfeld, according to an AFP correspondent at the scene.
Austria simulates response to migrants in border exercise | https://t.co/N30JMuhlZP pic.twitter.com/q8ZLhUmHBC

— RTÉ News (@rtenews) June 26, 2018
"A state which can't protect its borders when needed loses its credibility," said Interior Minister Herbert Kickl, who oversaw the exercise along with Defence Minister Mario Kunasek.
Both men are members of the far-right Freedom Party (FPOe), which since last year has been the junior partner in a coalition government under conservative Chancellor Sebastian Kurz which has been at pains to emphasise its anti-immigration message.
Among the military hardware on display today were two Black Hawk helicopters.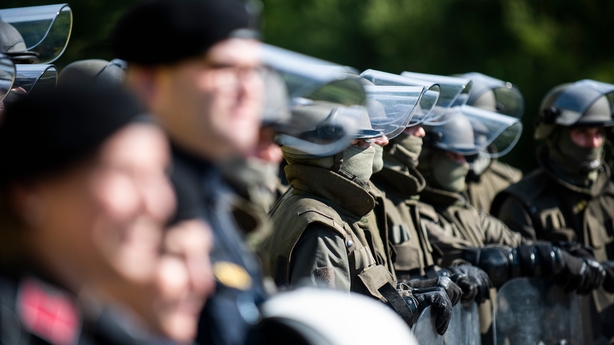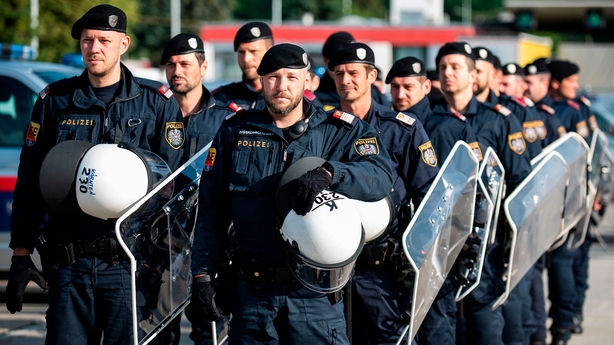 During the exercises police cadets played the role of migrants standing at border gates asking to be let in.
The event also saw the first outing for a new police border protection force comprising about 600 officers, dubbed the 'Puma' unit.
Several thousand migrants passed through Spielfeld in the summer of 2015 as part of the 'Balkan route' towards northern Europe, although local police say the current rate of such crossings is almost zero.
A clampdown on immigration was a key message from the FPOe and Mr Kurz's People's Party (OeVP) in last year's elections.
The government has made clear its wish for a restrictive policy on an EU level, with an emphasis on the need to toughen up the EU's external borders.
Last week Mr Kurz raised the spectre of a repeat of the crisis of 2015, which he said would be a "catastrophe", if the EU did not agree a common position.
Meanwhile, he has made common cause with high-profile politicians from the Bavarian CSU, who have been clashing with German Chancellor Angela Merkel by demanding a harder line in migration policy.