Koko, a western lowland gorilla said to have mastered American Sign Language, has died aged 46, the California institute which studied her has said.
"The Gorilla Foundation is sad to announce the passing of our beloved Koko," the research centre said in a statement, adding she died in her sleep.
Koko was among a handful of primates who could communicate using sign language; others included Washoe, a female chimpanzee in Washington state, and Chantek, a male orangutan in Atlanta.
Her keepers said she understood some spoken English, too.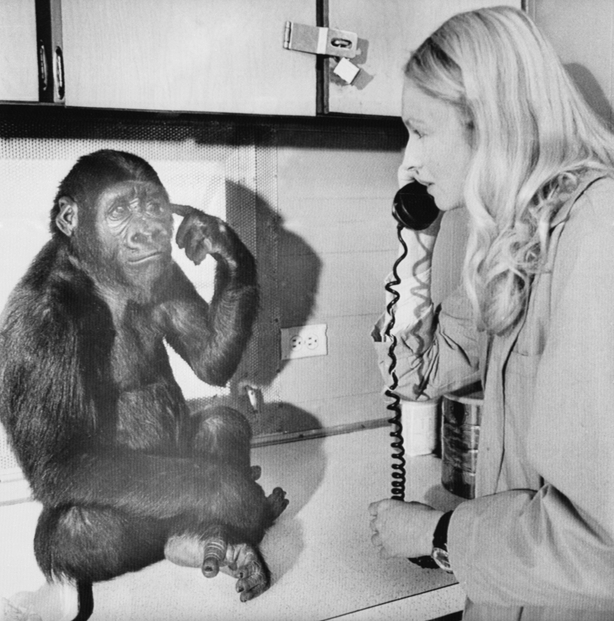 While some scientists questioned the sign language claim, the "talking" lowland gorilla nevertheless became an ambassador for her species, which is threatened by logging and poaching in their native habitats in central Africa.
The Gorilla Foundation said Koko touched the lives of millions as an icon for interspecies communication and empathy.
"She was beloved and will be deeply missed," it said.
Koko was born Hanabi-ko - Japanese for 'Fireworks Child' - on 4 July 1971 at the San Francisco Zoo.
Dr Francine "Penny" Patterson began working with Koko the following year and taught her sign language, the foundation said.
The gorilla was featured in many documentaries and appeared on the cover of National Geographic magazine twice, once - in October 1978 - in a photograph Koko had taken of herself in a mirror.
In 1998, Koko took to the internet in what was billed as the first "interspecies" chat, relaying comments such as "I liked rinks" via a human interpreter to tens of thousands of online participants.