A nail salon in Dublin is starting a yearlong collaboration with the National Gallery of Ireland. Tropical Popical will take nail art to another level as part of the new series of 'Thursday Lates' events running in the National Gallery from June 2018 to June 2019.
How nail artists are collaborating with the National Gallery of Ireland. pic.twitter.com/LikBRC4PBk

— RTÉ News (@rtenews) June 21, 2018
The collaboration aims to provide a unique, fun and creative way for younger audiences to engage with the National Gallery of Ireland and its collections.
Tropical Popical nail artists will design and create custom nail art within gallery space once a month starting on Thursday 21 June.
For the first in the 'Thursday Lates' series, the nail art designs are inspired by the exhibition, Circus250: Art of the Show.
Under the Big Top at a Circus by Irish painter Mainie Jellett is the inspiration for nail artist's Rebecca McParland's design.
"This is more than just nail art. It is art. It's great being in the gallery surrounded by the paintings", says Rebecca McParland.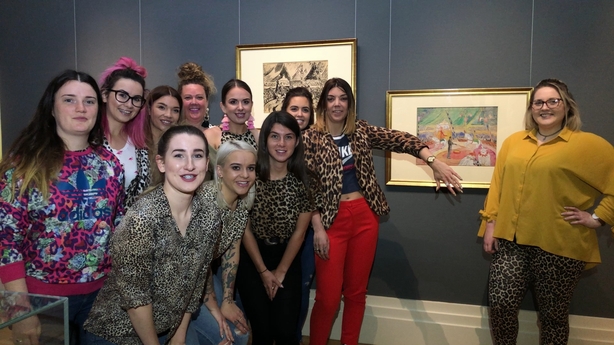 Curator of the Circus250: Art of the Show exhibition Joanne Drum says: "I was absolutely astonished to see the level of detail. I think what I had expected was slightly more abstract inspirations...but in this case they've created the tiny ringmaster with his rippling whip, the ballerinas on horseback."
Founder of nail salon Tropical Popical Andrea Horan says the purpose of the collaboration is "to bring art to a bigger audience ... it doesn't have to be a highbrow experience. Art is for everyone."
In June 2019, as part of the collaboration, a selection of nail art will be displayed in the Millennium Wing Studio of the National Gallery of Ireland.