The disappearance of Malaysia Airlines Flight MH370, and the enormous hunt that followed, has captured global attention since the jet vanished off radar screens in 2014.
Here's a timeline of key events in the search for the Boeing 777:
---
'Goodnight Malaysian 370'
On 8 March 2014, Flight 370 departs Kuala Lumpur at 12.42am, bound for Beijing with 239 people - mostly from China - on board.
It vanishes from Malaysian civilian radar at 1.30am but continues to blip on military radar for another 45 minutes before disappearing entirely.
The final words from the cockpit are: "Goodnight Malaysian Three Seven Zero."
---
Where in the world is MH370?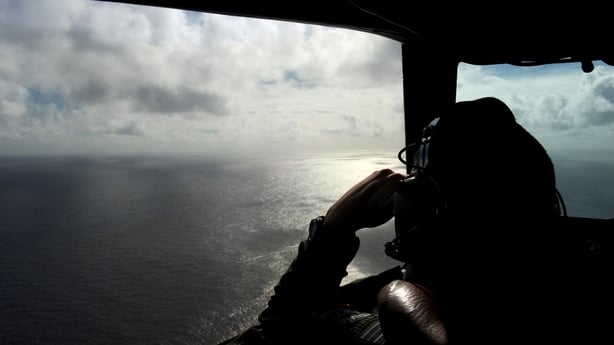 Chaos and confusion reign in the first weeks. Initial radar data sends searchers looking for the plane in the Gulf of Thailand, the South China Sea, the Straits of Malacca and the Andaman Sea.
Available clues to locate the plane are limited.
Those searching for the jet are forced to use transmissions between it and satellites as well as calculations about how much fuel is on board to try to pinpoint where the aircraft could have crashed.
Malaysia's air force chief initially says the plane may have turned back towards Kuala Lumpur for no apparent reason, citing radar data.
A week later, Malaysian Prime Minister Najib Razak announces that the plane appears to have flown for hours, veering sharply off-route at roughly the same time that its communications system and transponder were manually switched off.
---
Indian Ocean hunt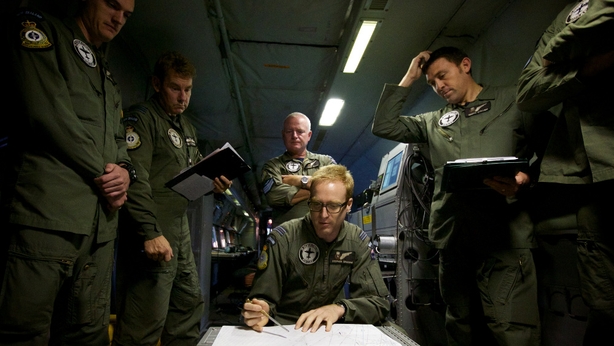 Analysis of satellite communications with the aircraft shows the flight ended somewhere in the southern Indian Ocean off Australia.
Australia takes charge of what is to become the biggest search in aviation history, which is to involve more than a dozen countries.
A US-supplied "black box" detector begins scanning the suspected crash zone but no signals are detected within the locator beacons' one-month battery life.
Australia expands the search area and the focus shifts for several months to mapping the uncharted seafloor before searching can resume.
In January 2015, Malaysia's government declares MH370's passengers and crew "presumed dead", angering next of kin who demand proof.
In April, more than a year after the plane goes missing, Malaysia, Australia and China say the oceanic search area for MH370 will double in size to 120,000 square kilometres.
Search teams from Dutch outfit Fugro rely mainly on towed drones, which collect data as they are dragged along the ocean floor.
Several leads, including floating debris and oil slicks, raise hopes but all turn out to be not from the plane.
---
Debris off Africa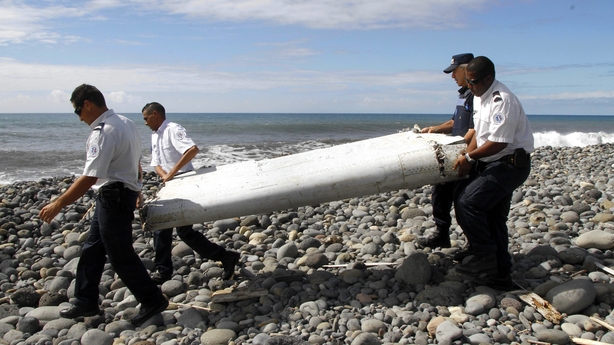 On 29 July 2015, a piece of aircraft debris is found by a beachcomber on the shores of the French island of Reunion in the Indian Ocean.
It is sent to France for analysis and the two-metre wing part, known as a flaperon, is later confirmed to be from MH370.
In September 2016, Malaysia confirms another piece of aircraft found off Tanzania is from MH370, and a separate piece of wing from the plane is later found off Mauritius.
Other pieces of debris that turn up on various Indian Ocean shorelines off eastern Africa are also believed to have come from the aircraft.
---
Search suspended, then new hope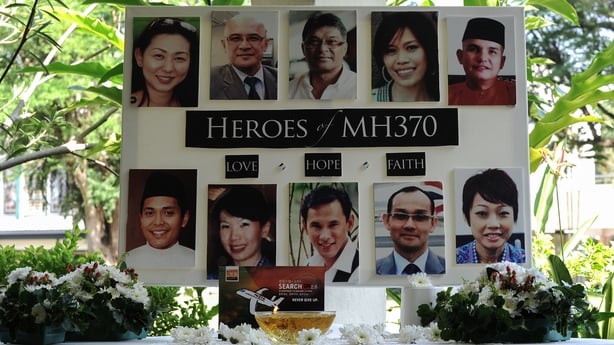 On 17 January 2017, the Australian-led search is suspended, nearly three years after the plane vanished.
Scientists, however, identify an area of about 25,000 square kilometres in the Indian Ocean, north of the original search zone, that they now believe is the most likely crash site.
On 10 January 2018, Malaysia enters into a deal with a US-based private seabed exploration firm, Ocean Infinity.
The firm agrees to lead a new hunt lasting for 90 days and will only be paid if they find the jet's wreckage or black boxes.
Their search covers an area of 112,000 square kilometres - including the new area identified by scientists - but turns up nothing.
On 29 May 2018, Ocean Infinity announces that its hunt will end within days.