Warning signs are to be placed on roads around Ennis in Co Clare to combat a number of serious safety issues arising from a group of wandering wild goats.
Appeals have also been made to farmers and animal welfare groups to provide land to give the goats a permanent home.
The group of around 22 wild goats originally occupied an area known as the Rocky Road, an area of wooded scrubland located on the west side of the town.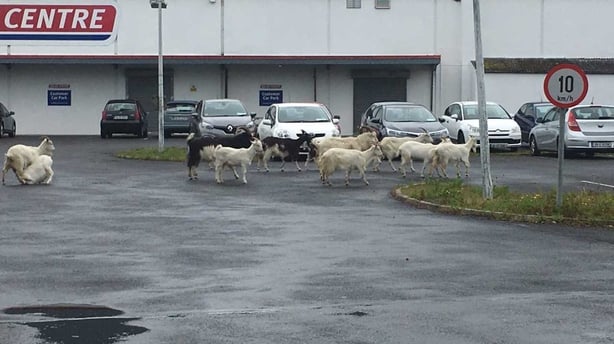 But in recent months the group have become unsupervised, are breeding and multiplying as they do not have a designated carer, and are wandering the roads on the Kilrush side of the town, causing a nuisance to road users, businesses and households.
Clare Fine Gael Councillor Mary Howard has called on Clare County Council to erect warning signs on both the N85 and the N68 routes to Limerick and Kilrush to warn motorists about the wandering goats, particularly as the volumes of cars using these roads increases coming into the busy tourist season with people heading to the west Clare coast.
She said this is now a health and safety issue, but in the longer term the goats will need a permanent home.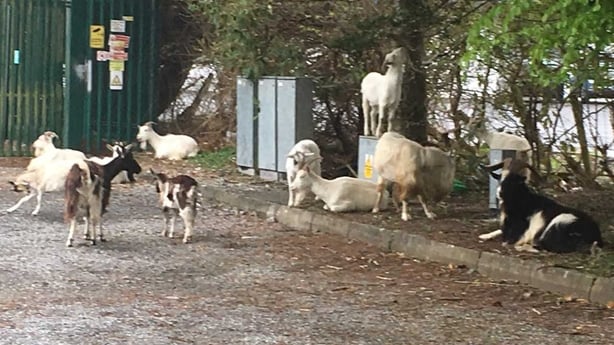 She said the goats are a nuisance to some businesses and householders, but she believes most people want the goats to be dealt with humanely.
Clare county dog warden Frankie Coote said there are a number of welfare issues now arising with the feral herd.
He has backed an appeal to farmers, landowners or animal welfare organisations to help house the goats permanently.
Clare County Council said it is continuing to explore options for the relocation of the animals.
It said it is endeavouring to contact animal sanctuaries and welfare organisations to arrange the safe capture and removal of the wild goats from the area.
In the meantime, it has advised its regional roads office to erect wild animal signs on the N68 and N85.