An attack in Toronto which left ten people dead is the latest in a series of incidents in which vehicles have been used as weapons.
Authorities have not described the incident as terror, as has been the case with previous incidents.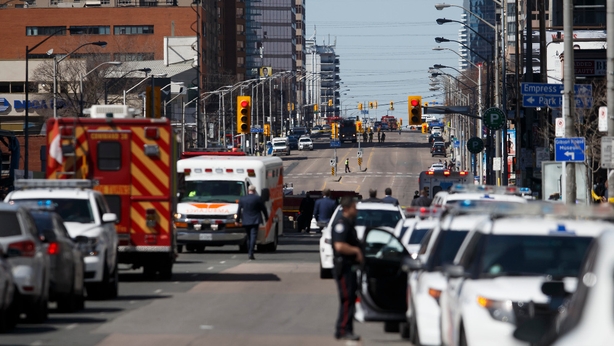 Ten people were killed when a van drove into pedestrians in Toronto, in what Canadian Prime Minister Justin Trudeau called a "tragic and senseless attack".
Toronto Police Chief Mark Saunders identified the suspect as Alek Minassian, 25, who he said had not previously been known to authorities.
The Canadian Broadcasting Corp, citing government officials, said Mr Minassian was not associated with any organised militant group.
Previous similar incidents have seen vehicles used as weapons of terror, often by supporters of the so-called Islamic State militant group, attacking nations in the US-led coalition fighting the jihadists in Iraq and Syria.
---
Melbourne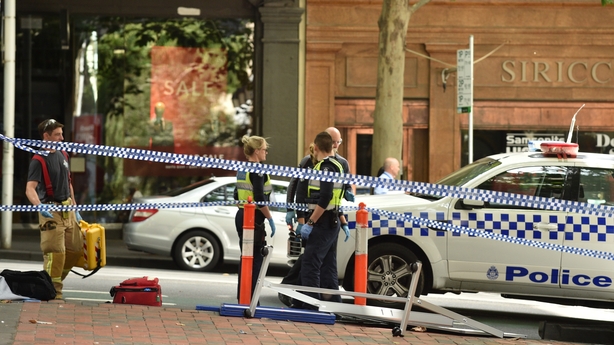 Eighteen people were injured when a man allegedly deliberately ploughed into Christmas shoppers on a busy street in the Australian city of Melbourne on 21 December 2017. One man later died in hospital.
Former Afghanistan refugee Saeed Noori was charged with 18 counts of attempted murder and one count of conduct endangering life.
Police said the accused is known to have mental health problems, and they do not believe the attack was terrorism-related.
---
New York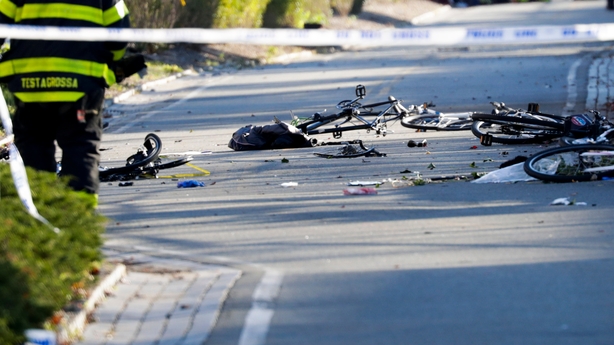 On 31 October 2017 a pick-up truck driver ploughed into cyclists and pedestrians in New York, killing eight people in the first deadly "act of terror" in the city since 11 September 2001.
29-year-old Sayfullo Saipov has been charged in a US federal court with acting on behalf of the so-called Islamic State group.
---
Barcelona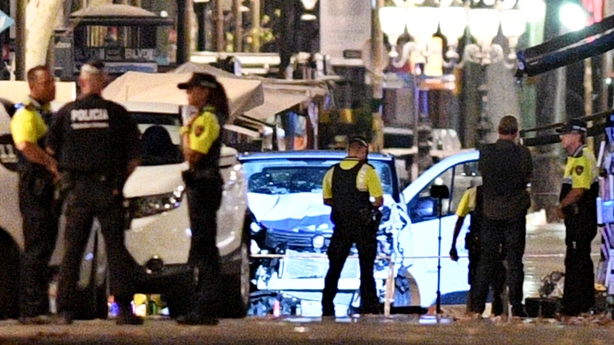 On 17 August 2017, a driver deliberately ran a van into crowds on Barcelona's popular Las Ramblas Boulevard, in what police described a "terrorist attack".
It was followed hours later by a car attack in the seaside resort town of Cambrils.
Fifteen people were killed in the attacks.
All members of the terror cell behind the attacks were either killed or arrested by Spanish police.
---
Charlottesville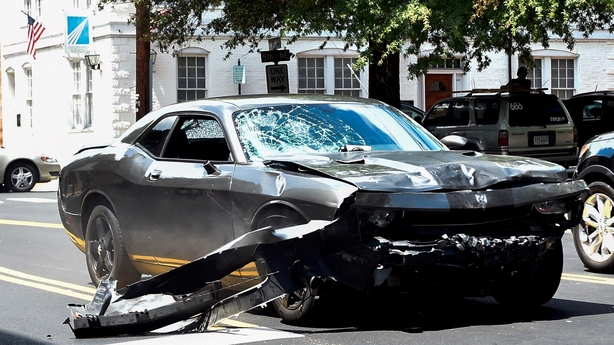 On 12 August 2017, at a far-right rally in Charlottesville in the US state of Virginia, a 32-year-old woman was killed and other people were injured when a car rammed, deliberately according to eyewitnesses, into a crowd of counter-protesters.
---
London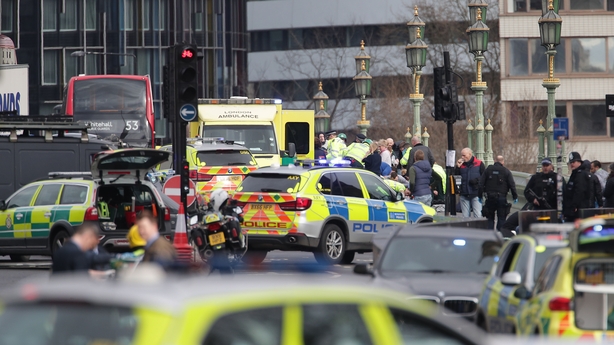 On 22 March 2017, a 52-year-old British convert to Islam, Khalid Masood, mowed down pedestrians on Westminster Bridge near parliament and stabbed a policeman, killing five people and injuring around 50 before being shot dead by police.
The attack was claimed by IS.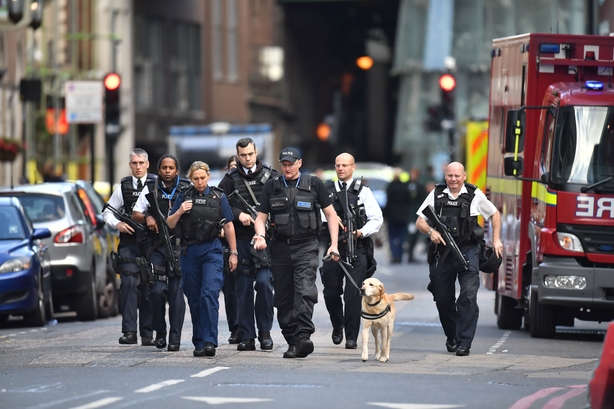 On 3 June 2017, the British capital was hit again when three attackers struck pedestrians with a van before stabbing multiple people in the London Bridge area. Eight people were killed before the assailants were shot dead by police. The attack was also claimed by IS.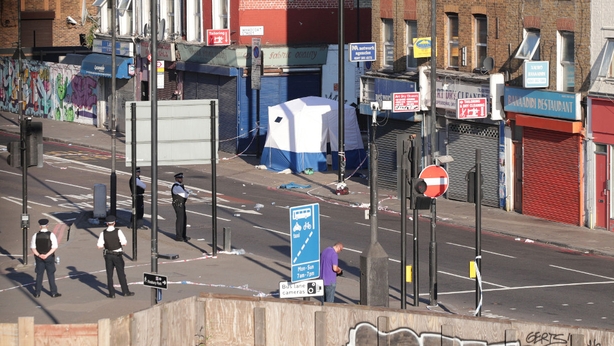 On 19 June 2017, a van was driven into a crowd of Muslim worshippers near a mosque in London's Finsbury Park area. One man died and another 11 people were injured. A 47-year-old man was arrested and charged with terrorism-related murder and attempted murder.
---
Paris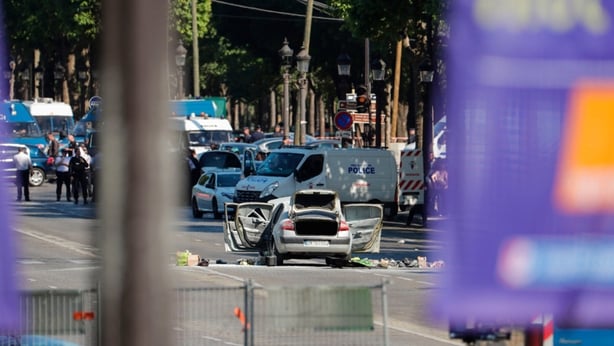 On 19 June 2017, Adam Dzaziri, a 31-year-old who had sworn allegiance to the IS, was killed when he rammed a car loaded with guns and a gas canister into a police van on Paris's Champs-Elysees. No one else was injured.
Two months later, on 19 August, a 36-year-old Algerian man, named as Hamou B, drove a BMW into a group of soldiers outside a barracks in the western Paris suburb of Levallois-Perret, injuring six. After a car chase, police shot and wounded the suspect.
---
Stockholm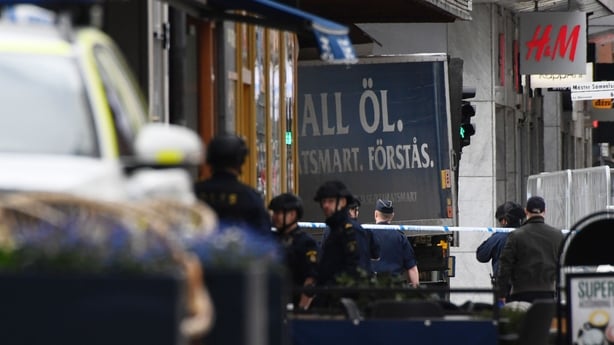 On 7 April 2017, a truck attack in the Swedish capital killed five people, including an 11-year-old Swedish girl, a Briton, and one Belgian. Fifteen others are injured.
An Uzbek national, Rakhmat Akilov, 39, confessed to using a stolen beer truck to mow down pedestrians on Stockholm's busiest shopping street Drottninggatan.
According to Uzbek police, he had tried to join IS in 2015.
---
Berlin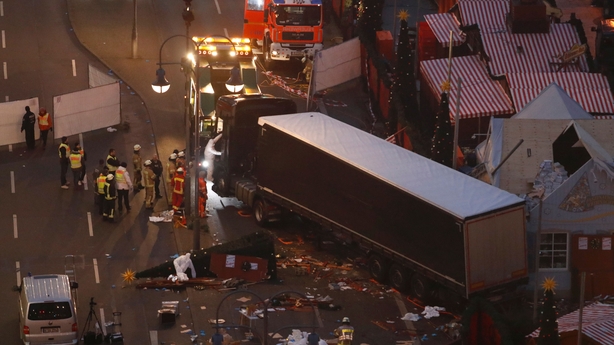 On 19 December 2016 Tunisian national Anis Amri, 24, hijacked a truck and slammed into a crowd of people at a Christmas market in Berlin, killing 12 and injuring 48.
Amri was shot dead by Italian police in Milan four days later after travelling through several European countries. IS claimed responsibility.
---
Nice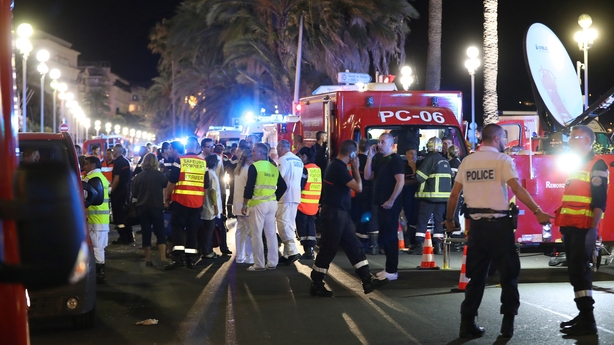 On 14 July 2016, Mohamed Lahouaiej-Bouhlel, a 31-year-old Tunisian, ploughed a 19-tonne truck into a Bastille Day crowd, killing 86 people on the famous beachfront avenue.
IS later claimed Bouhlel as one of its followers.
---