Eight-year-old Darragh Dooley who has cerebral palsy has seen many health benefits from partaking in a weekly therapeutic horse riding session using a specially designed saddle.
His weekly sessions in Kilotteran Equine Centre in Co Waterford are supervised by qualified therapy riding coach Trish Dooley.
See how horse riding helps an eight-year-old boy with cerebral palsy. pic.twitter.com/gGr0btWp4X

— RTÉ News (@rtenews) April 13, 2018
"Just because he can't walk, it doesn't mean he can't ride. He's able to do a lot more than he would in a wheelchair. The horse is doing the walking for him", says Ms Dooley.
Therapeutic horse riding is the use of horses in order to achieve goals that enhance physical, emotional, social, cognitive, behavioural and educational skills for people with a variety of physical, cognitive, emotional and developmental disabilities.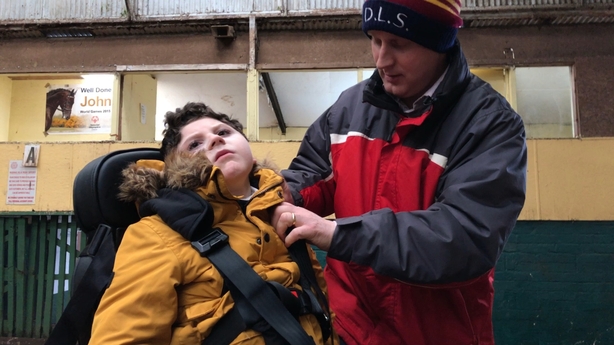 Darragh uses a wheelchair. He is visually impaired, non-verbal and fed via a PEG tube into his stomach.
A horse can transfer 110 multi-dimensional swinging motions in the walk to the rider each minute. This subtle and natural rhythm of a horse's walk has helped with Darragh's muscle strength and also his digestion.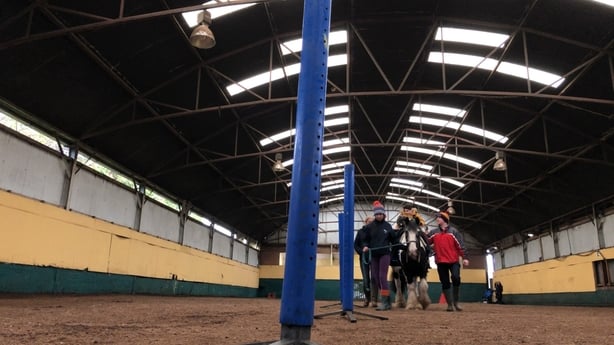 Darragh's father Dermot Dooley says "when he got on the horse it helped with his digestion. He started to do a few burps, release a bit of wind which is good because he's PEG fed so that's a big problem. Constipation was a big problem. He's often hospitalised because of it."
"His muscle strength and core strength has really improved for him. He's stretching his legs more and more. His neck is stronger," says Ms Dooley.
Dermot says when Darragh is on a horse, "he goes in to his own little world - he's very happy".