Finland is the world's happiest country while troubled Burundi is the most discontent, according to a new UN report.
In addition to its joyful locals, Finland is also home to the happiest immigrants, the study found.
🇫🇮🇫🇮😁😁🇫🇮🇫🇮 Finland named happiest country in the world. (Ireland is 14th). | https://t.co/ROmvYsJh9f pic.twitter.com/MKt4nNJGLj

— RTÉ News (@rtenews) March 15, 2018
The Nordic nation headed up the 156-country ranking, followed by last year's winner Norway, Denmark, Iceland and Switzerland. 
Ireland is 14th, one place behind Costa Rica, and one ahead of Germany.
The United States and the United Kingdom were in 18th and 19th place respectively.
The results are based on six key factors found to support wellbeing -- income, healthy life expectancy, social support, freedom, trust, and generosity.
The issue of migration was placed at the heart of the 2018 report, which also ranked 117 countries according to happiness of their immigrants. 
With a population of around 5.5 million people, Finland counted 300,000 foreigners in 2016.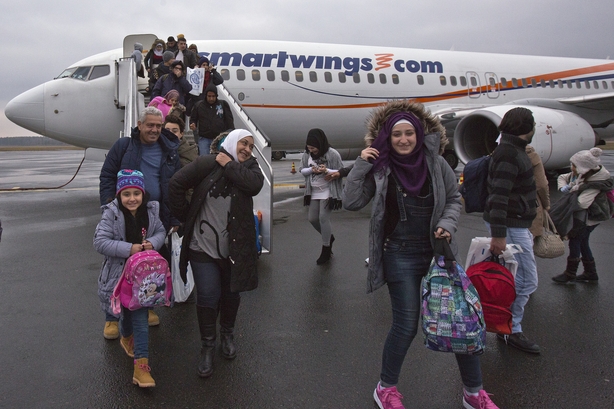 "The most striking finding of the report is the remarkable consistency between the happiness of immigrants and the locally born," said John Helliwell, co-editor of the report and a professor at the University of British Columbia.
The study found that the ten happiest countries in the overall rankings also scored highest on immigrant happiness, suggesting that migrants' wellbeing depends primarily on the quality of life in their adopted home.
"Those who move to happier countries gain, while those who move to less happy countries lose," added Helliwell.
The unhappiest nation was Burundi whose leader, President Pierre Nkurunziza, changed his title from "eternal supreme guide" to "visionary" this week. 
Critics decry a cult of personality surrounding Nkurunziza, who has been in power since 2005 and triggered a political crisis in the tiny central African nation when he won a third term three years ago.
Venezuela, also rattled by a political and economic crisis, tumbled 20 places to the 102nd spot from 2017.
The US meanwhile dropped four places compared to last year's report.
"The US happiness ranking is falling, in part because of the ongoing epidemics of obesity, substance abuse, and untreated depression," said Jeffrey D Sachs, another co-editor of the report.
"Governments are increasingly using indicators of happiness to inform their policy-making decisions," he added. "US policymakers should take note."
The annual report was released ahead of the International Day of Happiness on 20 March.