As 2017 comes to a close, we look back at some memorable quotes from the year.
'I am asking you to believe' | 'Come and get me' | 'This has never been about me' pic.twitter.com/ryxN36MUQG

— RTÉ News (@rtenews) December 21, 2017
---
JANUARY
"I am asking you to believe."
Former US president Barack Obama in his final public speech: "I am asking you to believe. Not in my ability to bring about change – but in yours."
---
"Alternative facts"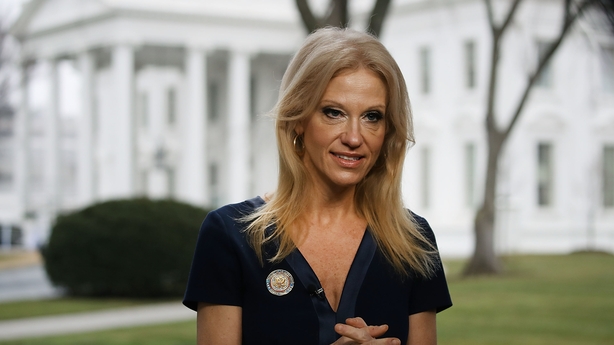 In an interview with NBC, Senior White House adviser Kellyanne Conway defended Press Secretary Sean Spicer's estimated size of the crowd at Donald Trump's inauguration as US president.
---
"It's a huge honour."
Michelle O'Neill as she replaced Martin McGuinness as Sinn Féin's leader in Northern Ireland.
---
FEBRUARY
"Moonlight has won Best Picture."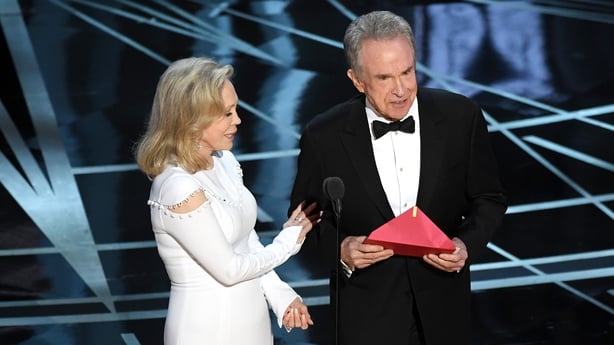 In a mishap that caused uproar and confusion, Oscars presenters Warren Beatty and Faye Dunaway incorrectly announced that romantic musical La La Land had won the award for Best Picture.
However, La La Land producer Jordan Horowitz held up the card and said: "This is not a joke. Moonlight has won best picture."
Beatty explained he was given the wrong envelope to open.
---
MARCH
"Sick and depraved terrorist attack"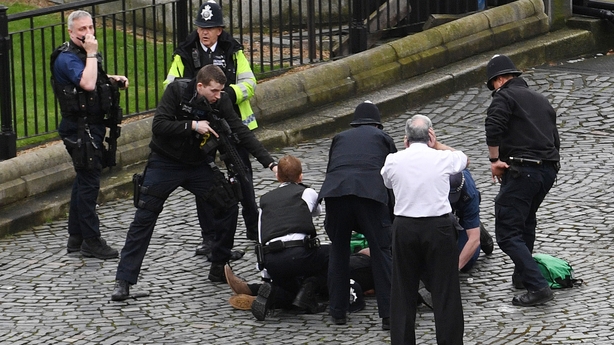 British Prime Minister Theresa May described the attack in Westminster, in which six people including the attacker died and at least 40 others were injured.
---
APRIL
"It crossed a lot of lines for me."
US President Donald Trump accused Syrian President Bashar al-Assad's government of being behind a suspected chemical weapons attack on a rebel-held Syrian town that killed at least 70 people - many of them children.
The Syrian military denied responsibility, and Mr Assad said "definitely, 100% for us, it's fabrication."
---
"We will work to make it right."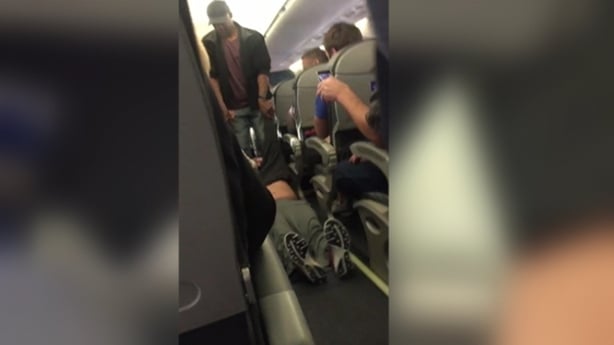 United Airlines apologised after Chicago airport security officers dragged passenger David Dao off a full flight in order to make room for airline crew.
The 69-year-old doctor suffered a concussion as well as a broken nose and teeth, according to his lawyers.
---
MAY
"We won't let hate win."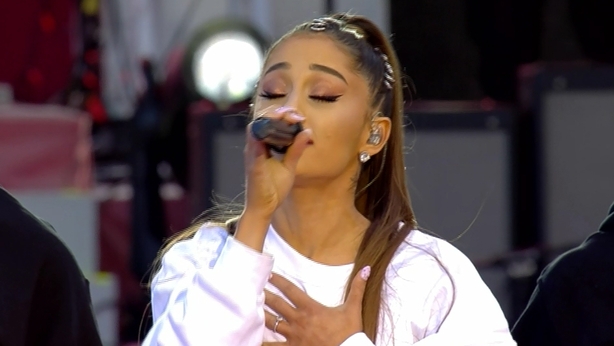 US singer Ariana Grande in a statement, following the suicide bomb attack at Manchester Arena that killed 22 people and injured many others.
She returned in June to headline the star-studded 'One Love Manchester' benefit concert for the victims.
---
"Initially it was accidental"
A British cyber expert stopped the spread of the WannaCry ransomware that brought chaos to networks around the world.
The anonymous IT expert tweeted: "I will confess that I was unaware registering the domain would stop the malware until after I registered it, so initially it was accidental."
---
JUNE
"Those were lies, plain and simple."
At the US Senate Intelligence Committee, former FBI director James Comey accused US President Donald Trump of firing him to try to undermine the bureau's investigation into possible collusion between his 2016 presidential campaign team and Russia.
Mr Trump's lawyer Marc Kasowitz denied Mr Comey's statements, and said the President "never told Mr Comey 'I need loyalty, I expect loyalty'".
---
"This has never been about me."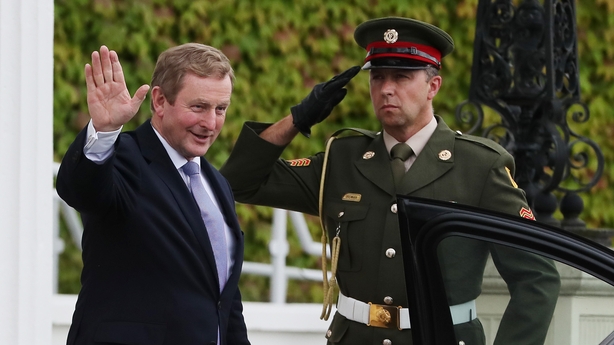 Enda Kenny in an address in the Dáil as he bowed out as Taoiseach.
He became Fine Gael's longest-serving Taoiseach earlier this year.
---
JULY
"For me this was opposition research."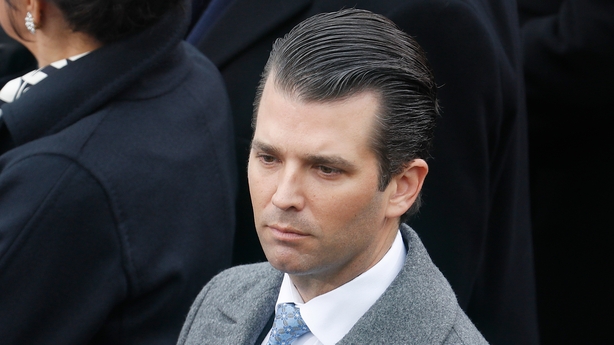 Donald Trump Jr said he did not tell his father about meeting a Russian lawyer during the 2016 presidential campaign.
He released a series of emails on Twitter relating to meeting Natalia Veselnitskaya, who had promised information incriminating Hillary Clinton. They met at Trump Tower on 9 June 2016, but he did not brief his father as it was "a wasted 20 minutes".
Russia denied any interference, and Donald Jr said he would cooperate with the investigations.
---
AUGUST
"I get a little wobbly when I'm fatigued."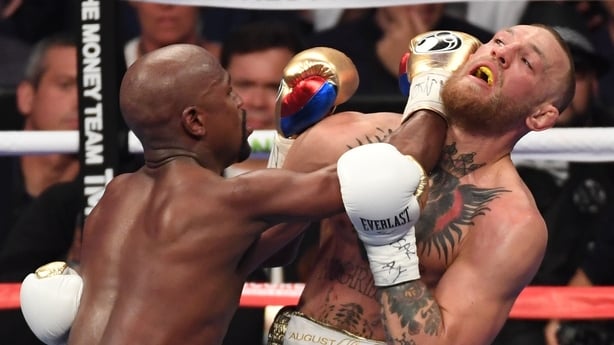 After months of threats, grand predictions and restrained fury, Conor McGregor didn't knock out Floyd Mayweather in their Las Vegas superfight.
---
"#MyNameIs"
A campaign was launched to raise awareness of child homelessness.
It highlighted the case of a boy with cerebral palsy living in homeless accommodation with no disability access for more than a year-and-a-half.
---
SEPTEMBER
"More gift packages"
A top North Korean diplomat warned that his country is ready to send "more gift packages" to the US.
It followed North Korea's sixth and largest nuclear bomb test.
---
"Little Rocket Man"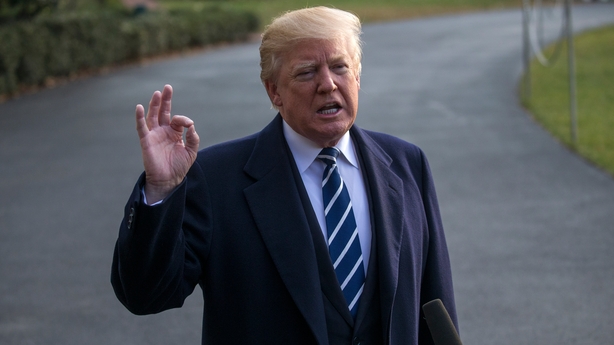 US President Donald Trump tweeted a new nickname for the North Korean leader Kim Jong-un.
Their aggressive statements created fears that a miscalculation could lead to action with untold consequences.
---
OCTOBER
"#MeToo"
Actress and producer Alyssa Milano started the #MeToo campaign to highlight and take a stand against sexual abuse, following reported allegations in the US media that Hollywood producer Harvey Weinstein sexually harassed women over several decades.
A wave of public allegations of sexual misconduct targeting some of the most prominent men followed.
In December, Time magazine named #MeToo as the most influential person in 2017, coining the movement as "The Silence Breakers".
---
"Violent and destructive gusts"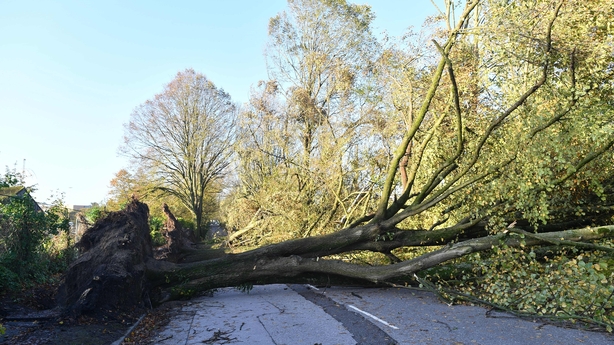 Met Éireann placed the entire country under a status red wind warning as Storm Ophelia approached.
All schools across the island of Ireland were closed, and all hospital outpatient appointments were cancelled.
---
"It's a dream come true."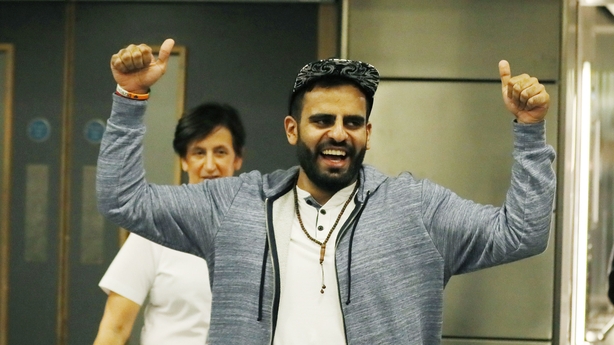 Ibrahim Halawa was reunited with his family at Dublin Airport after spending four years in a Cairo prison.
The 21-year-old was acquitted of all charges relating to mass protests in the Egyptian capital in 2013.
---
NOVEMBER
"Come and get me."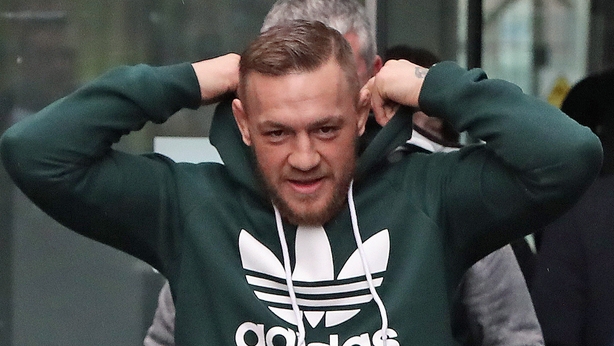 UFC fighter Conor McGregor was fined €400 at Blanchardstown District Court after pleading guilty to a speeding offence.
He was ordered to appear in court by a judge after he was recorded driving at 158km/h in a 100km/h zone earlier this year.
Driving away from court, he said: "Come and get me."
---
DECEMBER
"Politically bulletproof"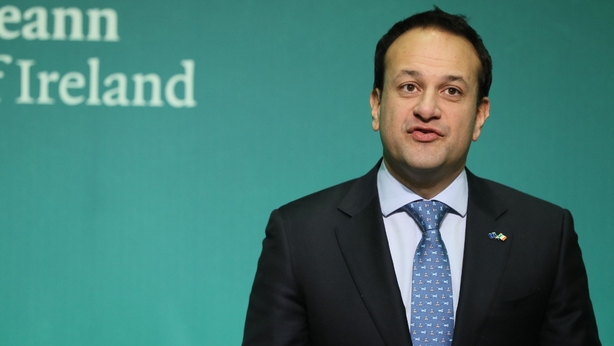 Taoiseach Leo Varadkar said the Brexit deal between the European Union and the UK, which was announced in Brussels, has achieved "what we sought to achieve".
He said the joint commitment by the EU and Britain to the retention of a free-flowing border between Ireland and the UK post-Brexit is "rock solid and cast iron", and he described assurances outlined in the agreed text as "politically bulletproof".
---