Gardaí, banks and retailers have warned those intending to shop online this Christmas to do so safely, taking care to protect their financial and personal details.
€13.2 billion was spent online last year using credit and debit cards issued in Ireland.
While there has been a downward trend in card fraud, there were still fraudulent transactions worth nearly €16m in the first half of this year.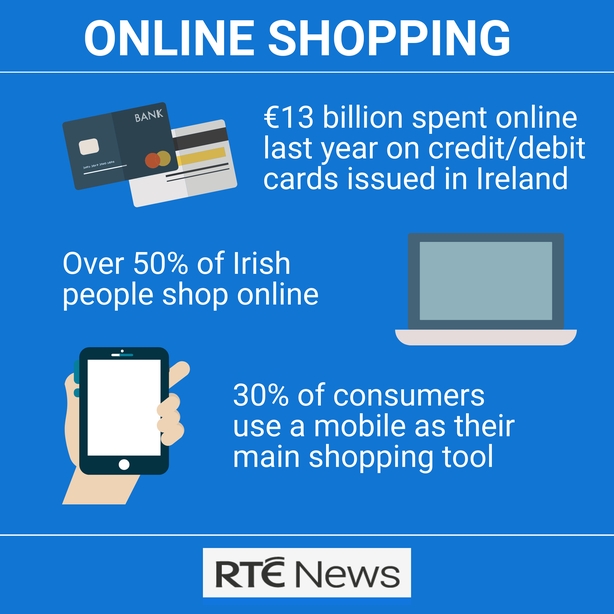 Next Monday is "Cyber Monday", when many online retailers offer special deals.
Sergeant Kelvin Courtney of the Garda Crime Prevention National Centre of Excellence said: "Cyber Monday and the run up to Christmas is a time when increased numbers of consumers go online to get the last minute deal.
"Shopping on line is safe so long as we use our credit/debit cards correctly. We are asking people to take greater precautions when shopping online then they would if purchasing in the shops."
Detective Superintendent Michael Gubbins, Garda National Cyber Crime Bureau, urged people to follow "The 12 Golden Rules of Online Shopping".