Zimbabwe is locked in one of its worst political crises since independence with long-term leader Robert Mugabe refusing to resign despite a military takeover, mass street protests and his dismissal from the ruling ZANU-PF party. 
Here is a snapshot of the ongoing turmoil in the southern African nation, where Mr Mugabe has ruled for the past 37 years: 
---
Vice president sacked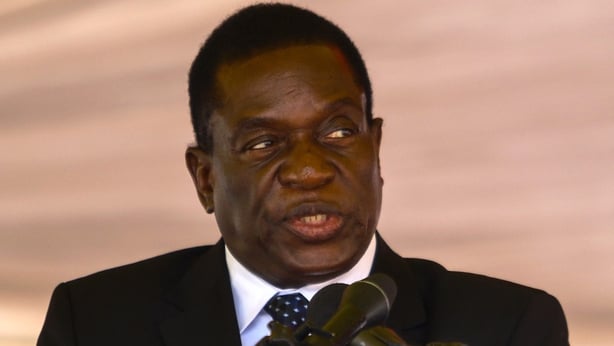 6 November: Mugabe fires Vice President Emmerson Mnangagwa to resolve a succession dispute.
His removal appears to clear the way for Mugabe's wife Grace, 52, to take over as president, a move that angers the military, which has close ties to Mnangagwa. 
---
Army takeover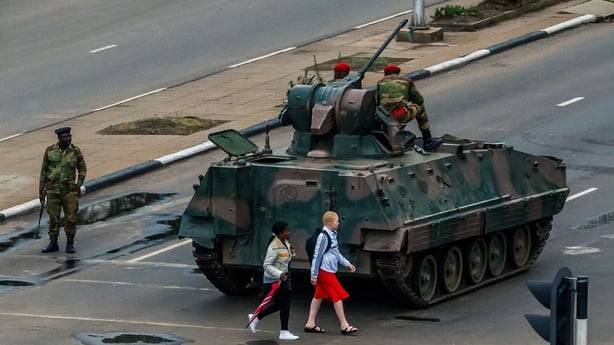 14 November: In the evening, tanks move towards Harare, with gunfire heard around Mugabe's residence a day after a blunt warning from army chief General Constantino Chiwenga. 
By the early hours, military's vehicles are on the capital's streets, but military officials deny staging a coup, giving a televised address saying the 93-year-old leader is safe and that they are "only targeting criminals around him".
15 November: South Africa says Mugabe has told its president, Jacob Zuma, by telephone that he is under house arrest but is "fine". 
The European Union and former colonial power Britain urge a peaceful resolution of the crisis while South Africa warns against any "unconstitutional changes" of government.
---
Mugabe digs heels in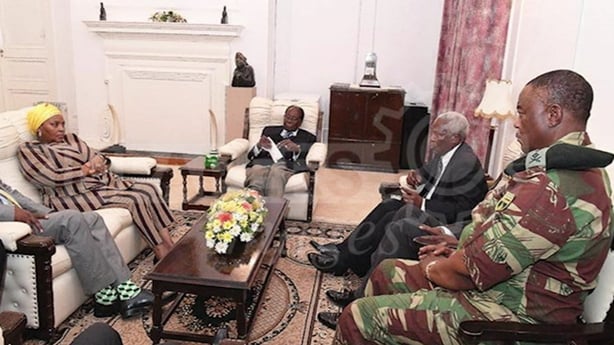 16 November: Mugabe refuses to step down during talks with generals, a source close to the army leadership says, in a move which enrages many Zimbabweans who see it as a bid to "buy time" to negotiate a favourable end to his 37-year reign.
A day later he appears at a university graduation ceremony, acting as if nothing has happened.
Meanwhile, opposition is gathering pace within his own ranks, with eight out of the ten branches of Mugabe's ruling ZANU-PF taking to state television to demand he stand down. 
Zimbabwe's influential war veterans association also demands he step down immediately, urging people to join huge street protests planned for the weekend. 
---
Mass protests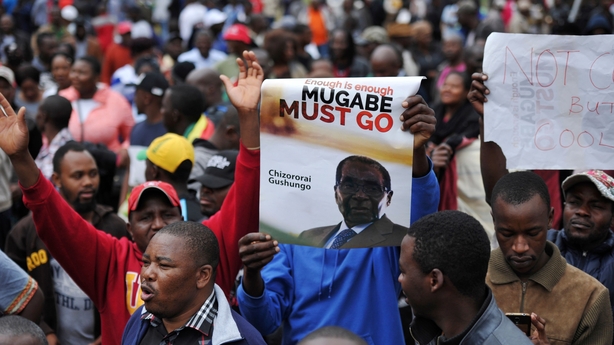 18 November: Tens of thousands of people joyfully take to the streets across the country to demand Mugabe's departure and celebrate his apparently imminent demise in scenes of public euphoria not seen since independence in 1980.
It is a display of open defiance that would have been unthinkable just a week earlier.
---
Ousted as party chief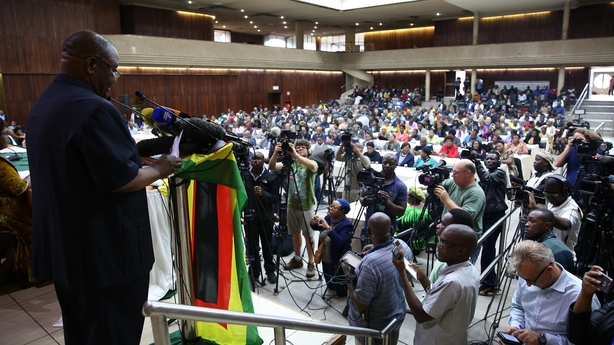 19 November:  ZANU-PF sacks Mugabe as leader and demands he resign as head of state. It also expels his wife Grace and names ousted VP Mnangagwa as the new party chief.
Adding to its stunning reversal of allegiances, it threatens to impeach Mugabe if he does not resign by 12pm the next day. 
Mugabe meets the army chiefs before making a defiant televised address in which he shows no sign of leaving, frustrating widespread hopes he would resign. 
---
Impeachment?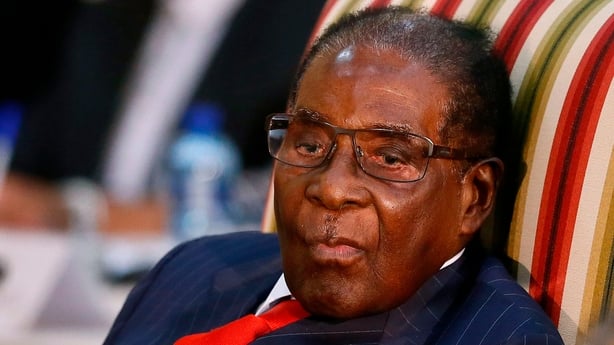 20 November: ZANU-PF sets plans for launching the impeachment process in parliament tomorrow after Mugabe misses the noon deadline to quit, according to MP Paul Mangwana.
The party also reaches out to the main opposition, the Movement for Democratic Change (MDC), seeking their cooperation to pass the necessary parliamentary votes.
Hundreds of students at the University of Zimbabwe protest and examinations are suspended until further notice.