The Rotunda Hospital in Dublin is officially launching a project which sees crocheted octopuses given to premature babies.
The idea, which originated in Denmark and has spread to many countries around the world, is that the tentacles of the crocheted octopus resemble the umbilical cord and remind babies of being inside the womb.
The octopuses are made by the Rotunda Knitters group, who follow design guidelines to ensure the safety of the babies.
Specialist Registrar in Paediatrics Dr Aisling Smith said: "It's very preliminary research but we've found that babies who are holding the octopus do have lower heart rates, which could indicate that they're less stressed and more comfortable and that they feel safer and more secure when they're holding the octopus.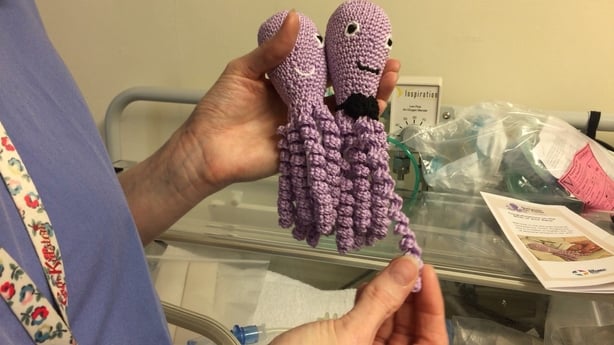 "So we are very keen to observe more babies holding octopus and see kind of in an observational study how that plays out."
The Tentacles for Tinies programme will be launched on Friday, to coincide with World Prematurity Day.