Double-lung transplant recipient David Crosby returned home to a rapturous welcome this morning at Dublin Airport after completing the New York City Marathon last Sunday.
The 42-year-old Meath man lost three siblings to lung disease in childhood.
In 2015, the father-of-three was diagnosed with Idiopathic Pulmonary Fibrosis (IPF), a rare and incurable lung condition.
Last year, he successfully underwent a double-lung transplant at the Mater Hospital in Dublin.
This was his first ever marathon; he ran it in a time of 6:15:31.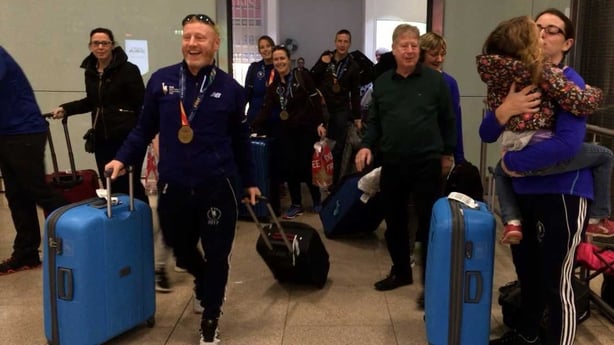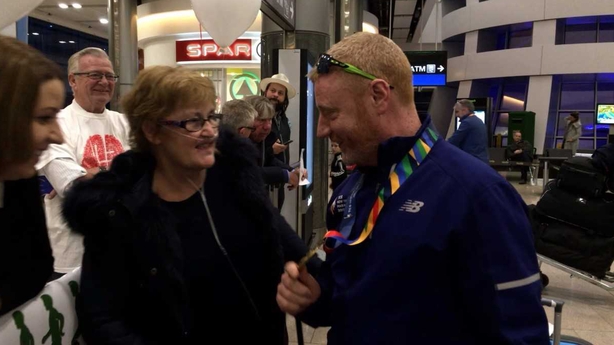 Running alongside him was his wife Katie, his mother Kathleen, his fitness instructor Andy O'Brien, cousins, friends, as well as a Consultant Cardiothoracic surgeon, who was part of the transplant team that operated on Mr Crosby, Professor David Healy.
Before running the marathon, Mr Crosby raised funds for transplant research at the Mater Hospital with the support of the Irish Lung Fibrosis Association and Cystic Fibrosis Ireland.
He ran the race in memory of his donor and also of his three siblings who died from lung disease.
Mr Crosby's sister Regina died at seven months old, his brother Paul died aged two and his brother Ciarán, whom was on a heart and lung transplant list, was 11 years old when he died.