The oldest public library in Ireland has just had a book which was first bound and published in 1666 returned to it after someone took it in 1840.
The Book of Common Prayer was returned to Marsh's Library in Dublin city centre last week.
It was found in the Church of Ireland rectory in Monkstown by Rev Roy Byrne last week.
Rev Byrne had visited an exhibition running at the library which highlights the prices some of its missing items could cost if they ever turned up.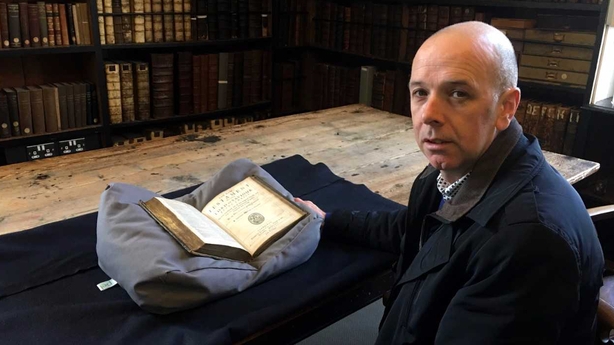 The library's keeper, Jason McElligott, says it is just the ninth time any of the 1,185 books removed from the building over the centuries has found its way back home.
The 1666 Cambridge University Press edition is one of only two in Ireland and is valued at around €750.
"Rev Byrne messaged us on Facebook saying he thought he had something belonging to us. He knew it was a Book of Common Prayer and when it came in that's what it was!" said Mr McElligott.
"The cultural significance is greater than its monetary value. But it's great to have it back in its rightful place on the shelves here."