Following last night's RTÉ Investigates programme highlighting dangerously overcrowded accommodation in the private rental sector, here's a look at some of the shocking figures reported.
---
96% of rental properties not inspected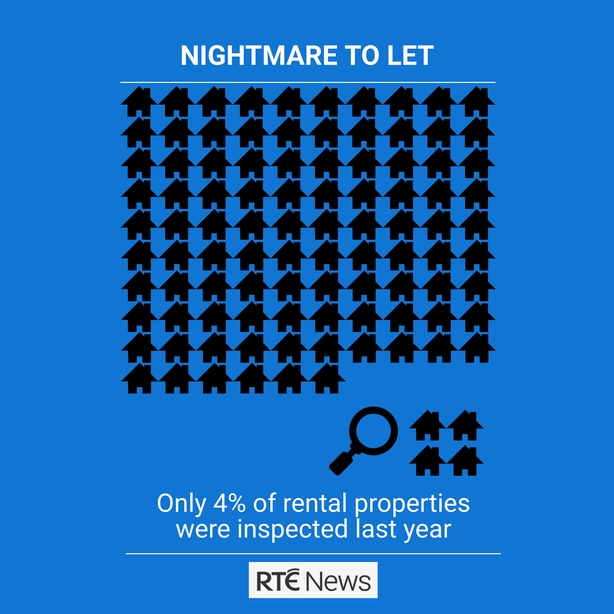 Of the 4% of rental properties that were inspected last year, 69% were not compliant with the regulations.
Just 2.4% of rental properties in Dublin were inspected by the city council last year.
---
Total failure
Of those properties that were inspected, there was a 100% failure rate in four districts - Kilkenny, Louth, Offaly and Limerick City and County.
The record was almost as bad in Clare at 99%, Carlow 98%, Galway County 97%, Meath 90%, South Dublin 88% and Sligo 88%.
---
Sub-standard conditions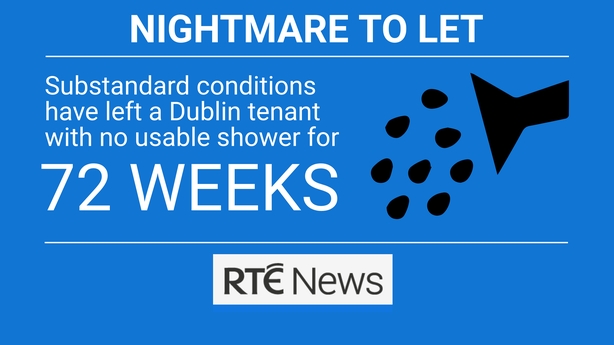 Nightmare to Let featured the story of Patrick, who has lived in a multi-occupancy dwelling in north Dublin for 20 years.
He told RTÉ Investigates that sub-standard conditions at the property mean he has been unable to use the shower for 504 days.
---
One home, 64 people
One property in Dublin visited by RTÉ housed 40 tenants across ten bedrooms. During RTÉ's investigation, an extension at the rear of the premises at Old County Road in Crumlin was added - it housed an additional 24 people.
---
€312,000 potential annual rent roll
The person at the centre of the rental operation at 12-14 Old County Road owns at least five rental properties generating a potential gross income of more than €26,000 a month.
---
One shower, two toilets, 23 people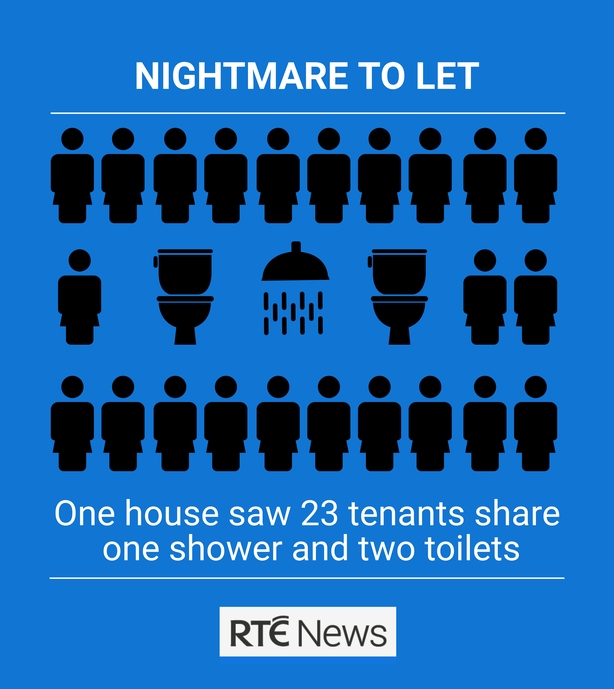 ---
Four warned is forearmed
Dublin City Council was informed of dangerous overcrowding at a property four times before a report was passed on to Dublin Fire Brigade.