An investigation is under way after a pub in the Co Clare town of Killaloe was extensively damaged in a fire.
The alarm was raised at around 1pm lunchtime on Monday when emergency services responded to reports of an explosion and a fire at 'The Top of the Town bar' at the top of Killaloe's main street, close to St Flannan's church.
Fire units from Killaloe and Scarriff and Nenagh, along with gardaí and the national ambulance paramedics, responded to the alarm and access to the main street was closed off.
Two people were injured and were treated at the scene by paramedics, and were taken to hospital for treatment as a precaution.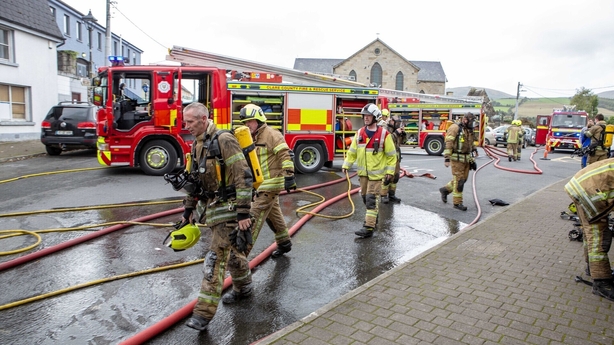 A technical examination of the premises by gardaí and fire personnel, as well as electrical and gas engineers, was under way as part of an inquiry into the fire.
Initial indications were that a gas explosion could have caused the blaze, however investigators no longer believe that this is the case.