Hundreds of visitors are expected in Co Waterford later this month for the latest version of an event which celebrates the life and work of a scientist considered the "father of modern chemistry".
The 11th Robert Boyle Summer School runs from 22 June 22 to 25 June in Waterford city and in the town of his birth, Lismore, with a varied programme lined up for those with an interest in science, history, culture and debate.
The theme for this year's festival, which will happen almost 400 years after Robert Boyle's Birth, is 'Science Writing/Writing Science' and one of the sessions will discuss "A Science in Fiction" and include authors Marianne Lee and Andrew Hughes.
Meanwhile, director of STEM Engagement Centre with South East Technological University Eoin Gill, who is also curator of the summer school, will deliver a light-hearted session on Sherlock Holmes as scientist, and his creator Arthur Conan Doyle's links to Lismore.
"Ours is a boutique festival which brings together a great mix of people from all walks of life." Mr Gill said.
"If you relish a lively debate, revel in a good discussion and also want to engage your light-hearted side, then this year's Robert Boyle Summer School is an absolute must.
"It's not all about the science. It's also going to appeal to those with an interest in history and culture, writing, science facts as well as science fiction. Many of our participants make this weekend an annual pilgrimage of sorts. We will be following in the footsteps of a natural philosopher with like-minded people for the duration and you'd never know where the debate might lead us."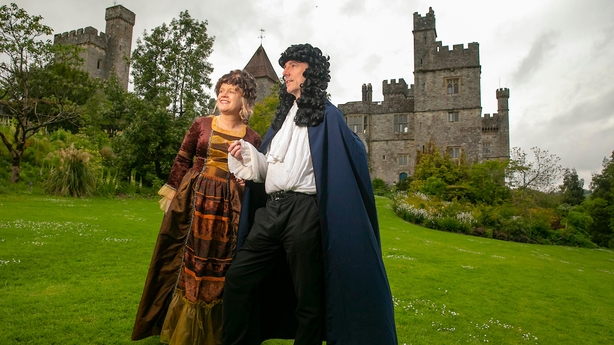 He said it's "more important than ever" that Robert Boyle's legacy is celebrated, as the 400th anniversary of his birth in 1727 looms.
The 2023 Robert Boyle Summer School opens on Thursday, 22 June, with an event in City Hall in Waterford. For many, the highlight of the weekend is the evening social event at Lismore Castle and those with an appetite for more have a Waterford City Heritage event to look forward to late on Sunday morning to close out the 2023 Summer School.
The Robert Boyle Summer School is organised by Calmast STEM Engagement Centre at South East Technological University and the Lismore Heritage Centre.
It was established to commemorate the life and works of Robert Boyle, examine the role of science in our world and assert the place science in our culture. The Robert Boyle Summer School is supported by Science Foundation Ireland and Waterford City and County Council.