Seaweed has long been collected around the Irish coast and utilised for fertiliser and sometimes food.
Now, however, seaweed is no longer just collected, it is being grown and harvested by a new breed of farmer - seaweed farmers.
Perched on the hillside above the Atlantic Ocean in Allihies on the Beara Peninsula in Co Cork, Michael O'Neill's premise looks just like a collection of farming sheds.
Inside it is very different to any farm, because Mr O'Neill is a seaweed farmer and the premises are a hatchery where he grows and propagates the marine plants.
"We produce our seaweed in the hatchery and we cultivate those seeds on lines at sea. We grow seaweed," he says.
His company, Pure Ocean Algae, is the first in the world to grow the edible seaweed dulse (also known as dillisk in a non-wild environment).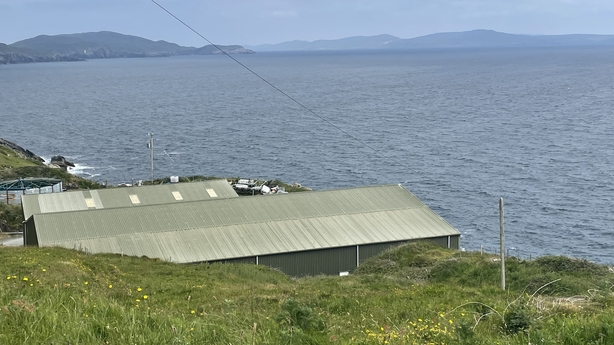 "We chose dulse because there was an undersupply of dulse worldwide. We joined a research project and developed an end-to-end production process."
The seed is settled onto lines and nets and left in the sea for six months before being harvested in May each year.
Some return to the hatchery, to supply seed for the next crop.
Seaweeds have many uses and demand is growing for the natural plants that can be produced with minimal environmental impact in the ocean.
Mr O'Neill says: "The great thing about seaweed is that you can grow it with no use of freshwater, no use of land and no use of fertilisers.
"It naturally absorbs excess nutrients in the sea. It sequesters carbon and helps ocean health generally and biodiverstiy.
"Seaweed is an underexploited biomass and it can be used in many different sectors.
"You can use it for food, for animal feed, biostimulants and as ingredients in pharmaceuticals and cosmetics."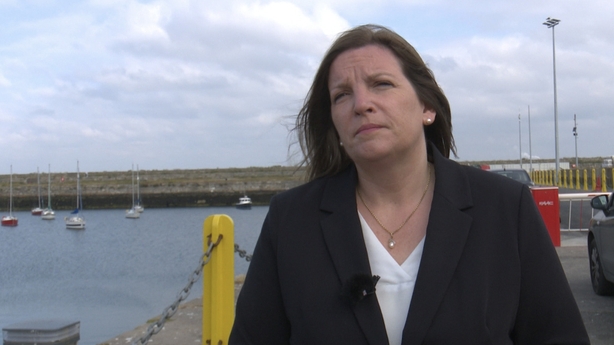 Mr O'Neill's company is already using dulse as the basis for a natural management product for Type 2 diabetes.
Bord Iascaigh Mhara, the Irish Seafood Development Authority, is now targeting seaweed farming as a sector with huge potential for bringing valuable jobs and economic activity to coastal areas.
This week it published a seaweed farming development strategy that will run over the next seven years.
CEO of Bord Iascaigh Mhara (BIM) Caroline Bocquel says: "In Ireland we've been harvesting wild seaweed for thousands of years, using it as fertilisers and so on, but there is now a huge global market for seaweed, worth 22 billion and what we want to do is develop this farmed seaweed sector to really take advantage of that."
She says BIM is working with the industry and with Teagasc to determine which species of seaweed have the best properties for the global market.
"What we are doing is trying to create a sector with all the supports they require, to determine what are the products that are needed for this growing market. We have grants open at the moment, to which companies can apply for financial support but we are providing support in other ways too, technical advice and market advice.
"We anticipate that we can grow the sector about tenfold in the next five years."
Michael O'Neill also sees huge potential for his sector.
He says: "We've seen the market in Europe more or less double over the last five years. Most of the seaweed production in the world is in Asia and they see products from northern Europe as being very clean and natural and they are drawn towards them.
"It's an open door for products from Ireland and northern Europe. There is a huge opportunity here.
"The Irish industry is basically in its infancy and we have a perfect growing environment.
"We can create an industry that may not be bigger than everybody else but it certainly can be better."
He also believes the traditional role of seaweed in coastal areas lends itself to developing seaweed farming.
He adds: "The generational knowledge in coastal communities can be utilised to make the industry very very successful."