Health Service Executive Chief Executive Bernard Gloster has apologised for the pressures being experienced as a result of the crisis in accessing respite care in Co Cork.
Earlier, the HSE said it cannot fulfil a proposal from Minister of State for Disability Anne Rabbitte to use agency staff to reopen ten respite beds for children with disabilities in Co Cork, because the agency staff are not available to do so.
Mr Gloster said he understood the huge frustration and upset this was causing to the families involved.
He said he had no fundamental issue with using agency staff but added that it was important that they were properly assessed from a safeguarding and wider care-giving perspective.
No stone would be left unturned to reopen the beds, Mr Gloster said, and Minister Rabbitte was right to challenge the HSE on the issue.
He said the HSE would do everything it could to resolve the situation but that it was "facing an enormous challenge" in accessing the available skill sets when it came to the complexity and volume of need presenting for care.
Families say they are in crisis because they cannot get access to respite care.
There are currently only around 15 respite beds available for children with disabilities in Cork.
The situation is particularly acute for 48 children attending Carrigaline Community Special School and their families.
Since the school opened in September 2021, those children have not been able to access overnight respite services and they have been unable to get on any waiting list.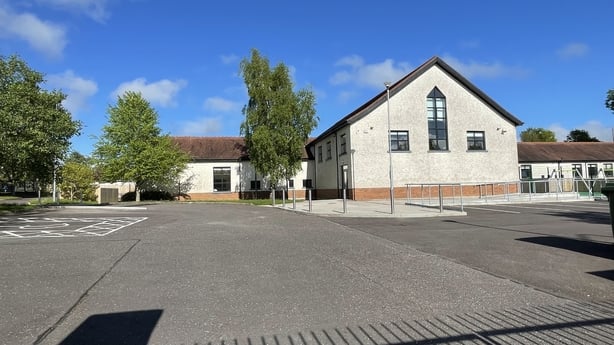 Sinn Féin's Pearse Doherty said families who cannot access overnight respite services for their children with extra needs is a massive problem around the country.
"These respite services are not a luxury, they are absolutely critical," he told the Dáil.
"For three years there is a respite centre that has not operated in my own county of Donegal," he said.
Tánaiste Micheál Martin said he is fully aware of the situation and has met with parents in Carrigaline.
He said respite providers have to cater for all children and this should not be based on the school they attend.
Mr Martin said work was continuing on the minister's proposal to use agency staff to reopen the beds.
"It's not a question of funding. The capital is there, and will be there, to provide additional respite facilities for children," he said.
The Tánaiste said the Government's approach is to do everything possible to recruit staff to "achieve the capacity" to open respite beds.
HSE Chief Executive Bernard Gloster asked to be briefed on the case of one family, Julie Anne Cunneen and her 16-year-old son Liam, from Upper Glanmire in Co Cork. Their case had been highlighted by RTÉ News.
The HSE's Cork Kerry Community Healthcare confirmed in its statement that a briefing had been sent to Mr Gloster in relation to Ms Cunneen and her son and "on the overall situation in relation to respite care".
"We deeply regret the distress that the situation is causing," the statement said.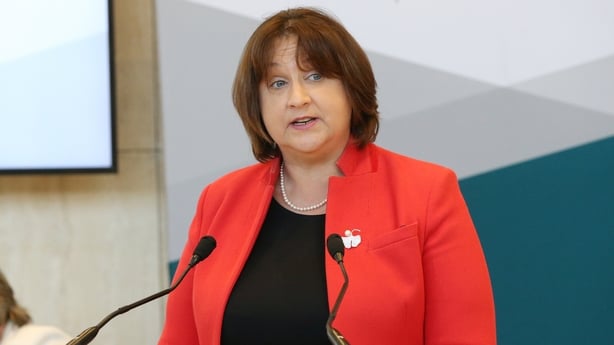 Ms Rabbitte told the Dáil she had written to the HSE suggesting that agency nursing staff are employed to reopen those ten beds, until traditional service providers in the area are allowed the funding to operate the beds themselves.
"Whatever rate needs to be paid, they (the ten beds) need to be stood up at that rate," Minister Rabbitte said.
"The HSE knows the ask and they need to deliver on that," she said.
However, in a statement to RTÉ News, the HSE's Cork Kerry Community Healthcare said agency staff were already working with providers of overnight respite beds in Cork "to keep current respite services open" and to maintain other residential and home support services where there are staff vacancies.
"There are currently no further resources available from such agencies," the HSE said.
The continued closure of the ten respite beds means there are only around 15 respite beds available for children with disabilities in Cork.
The HSE has acknowledged that this number is not sufficient to meet demand and all providers of overnight respite care in Cork say their services are full and they have long waiting lists.
The executive said it is supporting Enable Ireland to bring an extra 690 bed nights on stream at its Lavanagh Centre in Cork by September.
---
Read more: Cork families 'left in crisis' over lack of child overnight respite services
---
Minister for Enterprise, Trade and Employment Simon Coveney said he "hopes and expects" that progress can be made in reopening the beds, and that at least two of them would be assigned for respite for children in Carrigaline Special School.
Mr Coveney said more therapy support is needed in the school.
This therapy should be outsourced to the private sector, in the short term, if necessary, he said.
Additional reporting: Micheál Lehane & Paschal Sheehy