A parish priest who had just expressed his happiness at being kept in his parish and not being on the 'transfer list' was fatally knocked down minutes later by a bus driver who had lost control of his bus after losing consciousness.
The jury at the inquest into the death of 72-year-old Fr Con Cronin, originally from Bantry, but attached to the harbour parishes of Monkstown and Passage West in County Cork, today returned a verdict of accidental death after hearing evidence that the priest was struck by a bus as he crossed the road on 3 August 2021.
A verdict of death due to natural causes, due to ventricular hypertrophy, was returned by the jury in the case of the Bus Éireann driver Mark Wills (below), a 51-year-old father of two from Ballincollig, in Co Cork.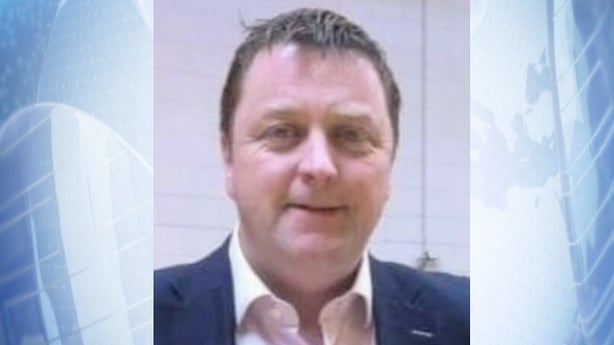 The Coroner's Court sitting in Midleton today heard that the bus was travelling along Strand Road in Monkstown at 1.30pm when it mounted the footpath, before veering across the road, striking Fr Cronin, and crashing into five cars.
Fr Cronin's parish secretary Catherine Concannon told the court that she had met the priest in a local pub for lunch.
She said he "was extremely happy that his name wasn't on the transfer list and he would be staying in the parish".
They left at 1.30pm and as they crossed the road, she saw a bus coming towards them at speed.
She said she heard Fr Con saying: "Where is he going?"
She remembered standing on her own screaming, "where is Fr Con?".
Another witness Keith Fitzgibbon described seeing a bus careering into parked cars and coming to a stop.
He said the bus driver was slumped on the steering wheel and had no pulse. Fr Con was trapped under the bus. He had no pulse either.
The court also heard that but for the quick actions of a father who "flung" his 13-year-old daughter between a number of cars, and "somersaulted" out of the path of the oncoming bus, there would have been more fatalities.
Garda Tim McSweeney told the inquest that the actions of Des Tobin, from Carrigaline, were "unbelievable".
"His quick actions saved his life and his 13-year-old daughter's [life]," Garda McSweeney said.
Pathologist Dr Margot Bolster said trauma did not play a role in Mr Wills' death.
She said he suffered a cardiac arrhythmia, which happened because he had a condition called ventricular hypertrophy, and led to his sudden death.
She said Fr Cronin died of blunt force trauma, with multiple fractures, due to a road traffic collision.
Describing the tragedy as "highly unusual and a rare occurrence" the Coroner for South Cork, Frank O'Connell, said it was clear from the evidence that the bus company had a system in place to minimise the chances of something like this taking place.
Earlier the court heard evidence that Mr Wills "unequivocally met the standards" laid down for Bus Éireann drivers.
Mr O'Connell offered his condolences to Mr Wills' wife Dee on the death of her husband at such a young age.
He was remembered in court as well-known and liked by locals as a regular driver on the bus route.
Mr O'Connell said he knew Fr Con personally, describing him as a 'tremendous character, full of the joys of spring".