Ireland's earliest St Patrick's day parade has taken place in Daingean Uí Chúis.
In keeping with a tradition which dates back to the Land War of the 1880s, the Dingle Fife and Drum Band set off on their march of the west Kerry town before dawn.
The big drum was struck at 6am, signalling the beginning of the St Patrick's Day march for the 40-strong band.
Ranging in ages from eight to 80, the band played a selection of local tunes, as they followed the traditional route around the town.
The pre-dawn custom originates from a curfew imposed by British authorities during the Land War of the 1880s when gatherings were banned "between sunrise and sunset."
Despite the drizzly conditions, a large gathering of early-risers marched behind the musicians.
The pulse of a people….
Ireland's earliest St Patrick's Day parade has taken place in Dingle (6am). A tradition dating back to the Land War of 1880s when the British authorities tried to prevent parades, banning gatherings "between sunrise and sunset." pic.twitter.com/g8kdOl3X59

— Seán Mac an tSíthigh (@Buailtin) March 17, 2023
Band member Tom Lynch said the early event is very much part of the town's identity:
"It goes back to the time of the Land War when people were being evicted. The local band would come out early in the morning in support of the poor tenants.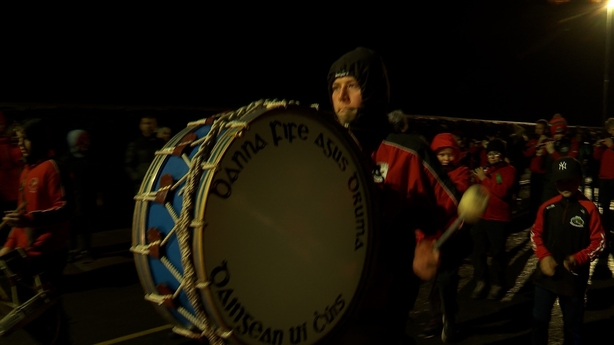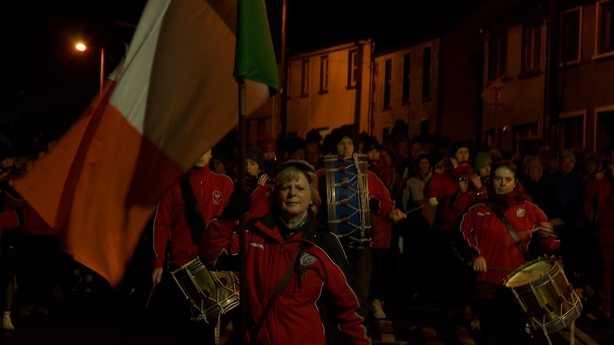 "There was a ban on marching between sunrise and sunset, so the people of Dingle came out before sunrise and we're still doing it today. We're a stubborn crowd in Dingle and we love this morning." he said.
The evocative sound of the fife and drum filled the narrow streets as the band weaved their way through the darkness. Some of their elderly neighbours watched them pass from their bedroom windows.
Local woman Bridie Fitzgerald said the early morning gathering is as much about the present as the past.
"It's magical. It's the coming together of people, a community, in memory of those who came before us. I've been coming here for years. The music would lift your heart, where would you get it. It's really special."
The march concluded at the steps of St. Mary's church where the band were sprinkled with holy water by the parish priest, before the large gathering entered the church for early mass.