A father whose son's remains lay unidentified in a morgue for 18 years has called for an independent inquiry into the handling of his missing person's case.
23-year-old Denis Walsh went missing in Limerick in 1996 but unknown to the family his remains were discovered on the Aran Islands four weeks later.
Efforts to identify the remains in 1996 were unsuccessful and they were held in a morgue for 18 years before being interred in a communal grave in Galway in 2014.
The Walsh family continued a 25-year search for Denis, including trips to follow-up on possible sightings in London, Cork, Dublin, Belfast and Fermanagh.
"We went everywhere that we heard of a possible sighting, we followed up every lead," Denis's father Denis Walsh Snr said.
In 2021, following what was described as advances in DNA technology, Denis Walsh Jnr's remains were formally identified. They were then reinterred by his family in his native Limerick.
Now aged 83, Denis Walsh Snr has engaged the services of a UK-based expert to review the search for his son and the recovery of his remains.
On the findings, Mr Walsh Snr said it has left him with more questions than answers.
"I simply can't believe this happened to us, I can't believe that we spent 25 years looking for our son and all this time he was in a morgue or unmarked grave in Galway."
Mr Walsh said: "We handed out flyers at garda stations from Limerick to Galway. We dropped them into garda stations in Galway the day before the remains were found. DNA samples were taken but the connection wasn't made until last year."
Denis Walsh Snr is now calling for an independent inquiry into the case.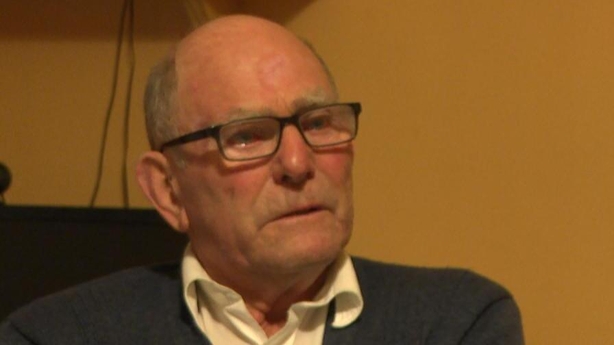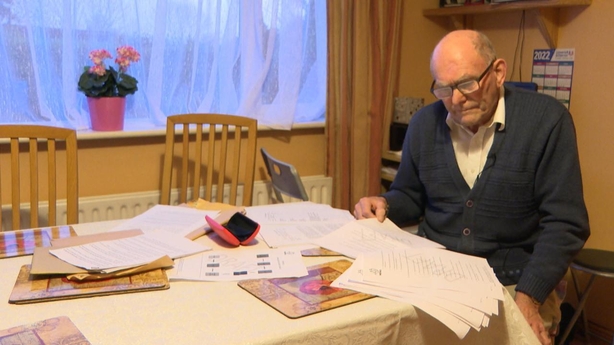 "This inquiry will mean very little to us, but I owe it to Denis and I'm doing it for the relatives of other missing people so they will not have to go through what we did."
Aontú leader Peadar Tóibín is supporting the Walsh family's appeal for an inquiry.
"The only way we can change things is that there should be accountability. I think there should be an investigation into the circumstances of what happened so we can learn from it and put in place the proper processes for the future," Mr Tóibín said.
Deputy Tóibín is also supporting the Walsh family's appeal for a better resourced Garda Missing Persons Unit.
They are also calling for improvements in the communication systems between garda regional divisions so information is shared - especially relating to missing persons.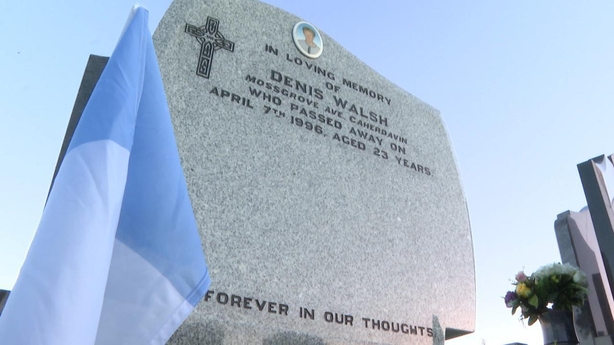 In a statement, the Department of Justice said that last year, for the first time, coroners were asked by the Minister for Justice to provide details of all unidentified remains (whole and partial) within their districts, which would then be shared with the Missing Persons Unit of An Garda Síochána.
"This resulted in the recording and sharing of 27 unidentified remains. As many records predate digitisation, returns were not as complete as they could have been, and therefore a more structured return has been requested from the coroners this year.
"The minister has indicated that the more comprehensive returns from coroners this year will be shared with both Forensic Science Ireland and An Garda Síochána, and will also be published for the first time."
The department also said that one of its key focuses is to encourage close relatives of missing persons to provide DNA samples to FSI which may assist in the identification of unidentified remains.
"Scientific and technological advances in recent years have resulted in the identification of some remains that were unidentified for decades.
"These successes provide hope for those families who are still seeking answers about the disappearance of their loved ones."