The Immigrant Council of Ireland has said protests against the arrival of applicants for asylum and international protection in places like East Wall in Dublin and Fermoy in Co Cork threaten to cause division within communities.
A rally in support of refugees in Fermoy this afternoon was attended by around 300 people.
Around 70 people attended an anti-immigrant rally in the town earlier this week. At that rally, a group chanted for the deportation of 66 international protection applicants who had just been moved to the town.
This afternoon, there was a much bigger rally in Fermoy to support the same applicants for international protection.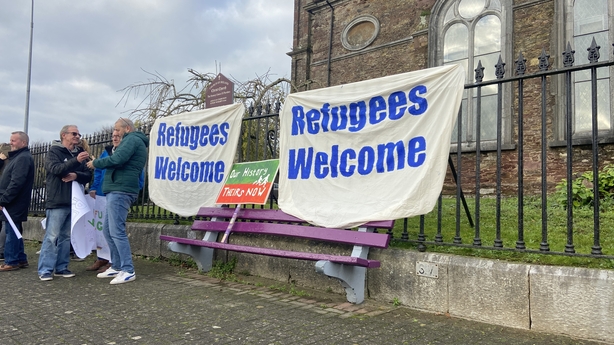 Today's organisers said Wednesday night's protest did not represent the town.
"Our town was misrepresented last Wednesday night," said Kate O'Connell of Fermoy and Mallow Against Racism, at today's rally.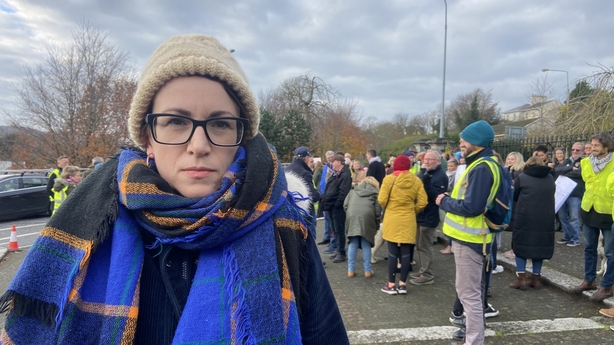 "That is why we are creating this moment to say refugees are welcome, asylum seekers are welcome, LGBTQ+ people are welcome, Travellers are welcome, and people of colour are welcome."
She claimed there had been a campaign of misinformation in Fermoy in recent weeks by people who were using social media to sow seeds of division.
"Fermoy is a town where we look out for each other, where we live out the values of community, solidarity and connection every day," Ms O'Connell said.
The majority of people who spoke to RTÉ News on the streets of Fermoy said they welcomed the applicants for asylum and international protection who had arrived in the town during the week.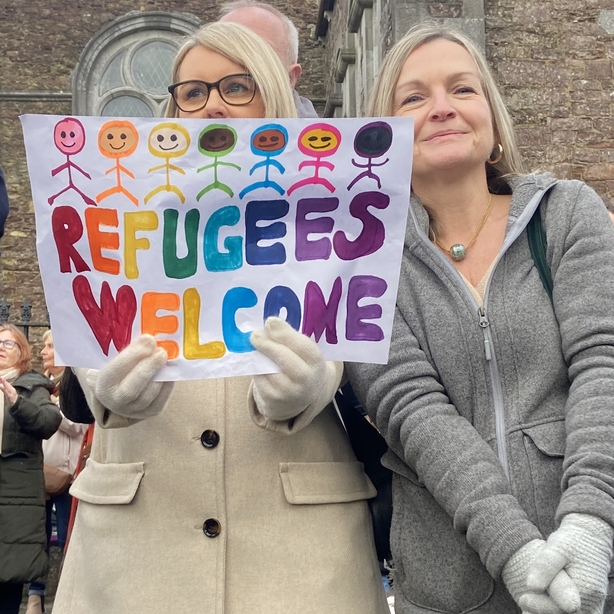 "I think it's a very small percentage of people wouldn't welcome the people with the situation as it is," said Pat Dorgan from Fermoy.
Local woman Mary O'Donoghue said: "I've no issue at all whatsoever. They are more than welcome and I didn't even know there was a protest."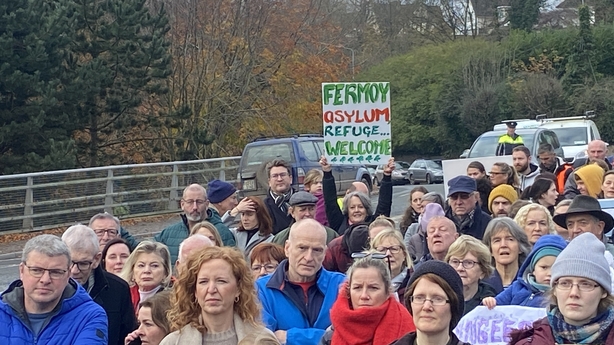 Suat Sezer came to Fermoy from Istanbul in Turkey and has been living in the town for the past 22 years.
"People that are protesting, they are right," Mr Sezer said. "Most Irish people on the street here, people can't get houses and they say these people get the best of everything - brand new furniture, brand new everything - and why not give it to their own people."
He said he had no problem with women and children being accommodated in Fermoy.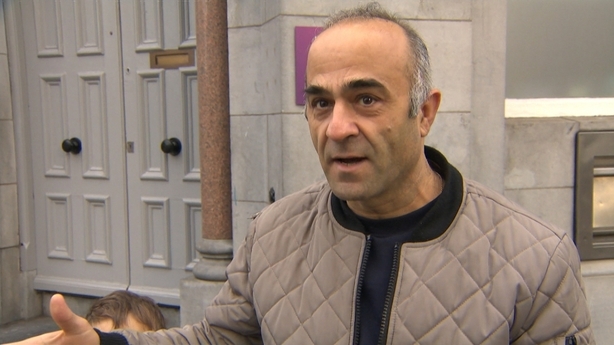 In Dublin this afternoon, 16 people graduated from the Immigrant Council of Ireland's migrant leadership academy.
The council said anti-immigrant protests threaten to divide communities.
"Tensions in communities and protests and further polarisation don't serve anybody," Immigrant Council Chief Executive Brian Killoran said.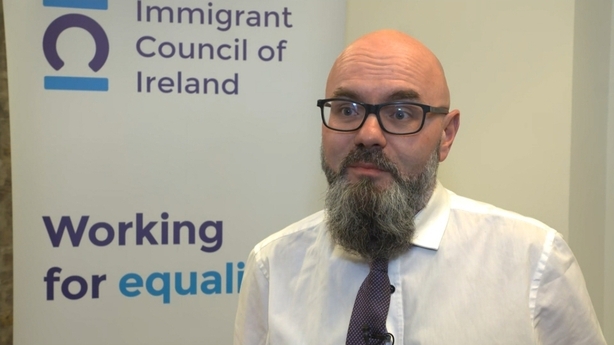 "They don't serve those who are seeking international protection. They don't serve the community themselves and they don't give us an answer to how we manage the challenges that are presented by these circumstances."
The Immigrant Council is calling for clear communication to inform communities where asylum and international protection applicants are being accommodated, and for adequate services to be put in place to ensure their needs and those communities' needs are met.