A 10-month-old wallaby who swam more than 100 metres to escape from his island home has been recaptured after living for four months in the wild.
The wallaby, named Joey, has been reunited with his mother in Co Waterford.
Joey was brought from a farm in the UK to settle in the grounds of Waterford Castle Hotel and Resort. The resort is located on the 16th century of the Fitzgerald family.
It sits on an island in the River Suir.
"Yeah, they were happy for a while here anyway," Greenkeeper at Waterford Castle golf course Mick Cleere told RTÉ News.
"But Joey seemed to take a little escape for some reason or another, and he wandered across the river."
Local people were amazed at the wallaby's endeavour.
"It's at least 100 metres across at the shortest point and it's tidal as well," said Waterford Castle Head Greenkeeper, Tom Mullaly.
"It would be a huge thing for anyone to swim it, not to mind a wallaby, so they must be strong swimmers."
Joey was spotted regularly around nearby Faithlegg on the other bank of the River Suir over the past four months.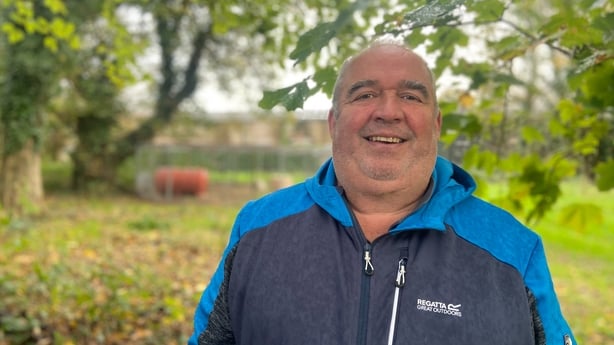 Tree surgeon Tom Ryan often saw him on his land and used food to get closer to him.
He contacted Mr Cleere and Mr Mullaly yesterday, and they got ready with their nets.
"First, I couldn't get within 100 feet of him," Mr Mullaly said.
"Then we started feeding him and away he went, until yesterday evening and we went for him and that was it."
Joey was successfully recaptured using nets and was returned to his run with Sheila at Waterford Castle.
He will be released onto the 320 acres of the grounds on the island over the next week or so.
"This is the place where he wants to be," Mr Mullaly said.
"We're delighted to have him back because he's part of the place at this stage."