One of the most notorious traffic bottlenecks in north Co Clare, located at the historic Blake's Corner in the town of Ennistymon, looks set to be eliminated.
It comes as An Bord Pleanála confirmed Clare County Council can proceed with compulsory purchase orders to build a new traffic route in the area.
Blake's Corner is located at Michael Conway Bridge on the southern entrance to the town, on the road to the golfing town of Lahinch and on further to the Cliffs of Moher, the second most visited tourist site in the country.
However Blake's Corner is also a narrow and sharp turn at the entrance to Ennistymon which caused frequent traffic jams, particularly for the hundreds of tour buses who used the route.
It is also the location of two historic shop buildings, Blakes and Linnanes, dating back to the 19th century, and which are preserved buildings, and which featured on John Hinde postcards of the area for many decades.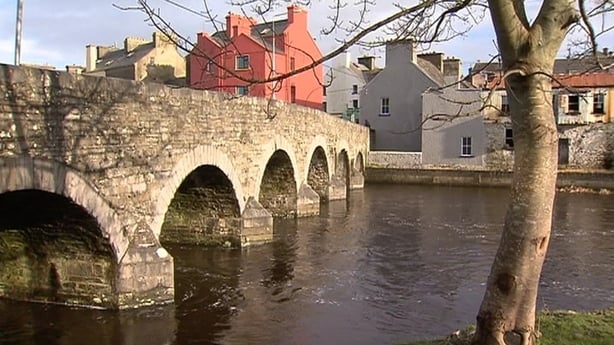 Concern and controversy over the preservation of these buildings over the years, had prevented progress on building a relief route which would address the constant traffic congestion.
An oral hearing into the issue was held in June last year, and Clare County Council has now confirmed that it can proceed with its compulsory purchase orders in the area to allow construction of a new inner relief road to proceed.
The further work involved in acquiring the land and appointing contractors to do the work could take at least another two years.
The move will involve the compulsory purchase of a number of homes and businesses which lie along the proposed route coming up to and beside the existing bridge.
The seven-arch bridge will be pedestrianised, the historic shop buildings will be preserved and there will be further enhancements to the footpaths and general area.