Organisers of this year's Puck Fair have dismissed welfare concerns for King Puck amid soaring temperatures.
The festival, which attracts thousands of visitors to Killorglin in south Kerry, got under way today for the first time since the Covid pandemic.
This evening, the 4-year-old wild goat was crowned King Puck by 12-year-old Queen of Puck Aleesha Williams, before being hoisted into place atop a 50-foot stand in the town where he will remain for the next 48 hours.
In a statement, festival organisers say the goat will be "treated like a king" and any decision on its welfare will be made by a vet.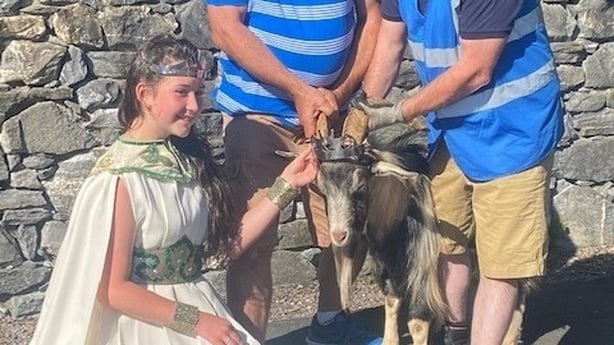 But animal rights campaigners, including the Animal Rights Action Network (ARAN), urged festival organisers to break with tradition and stop the use of a live goat.
ARAN's John Carmody called the practice "hideous" saying the wild animal will be exposed to high temperatures and the risk of heat stroke.
"This shameful and ridiculous spectacle of a time gone by in Ireland is back, and it is not something we should be proud of," he said.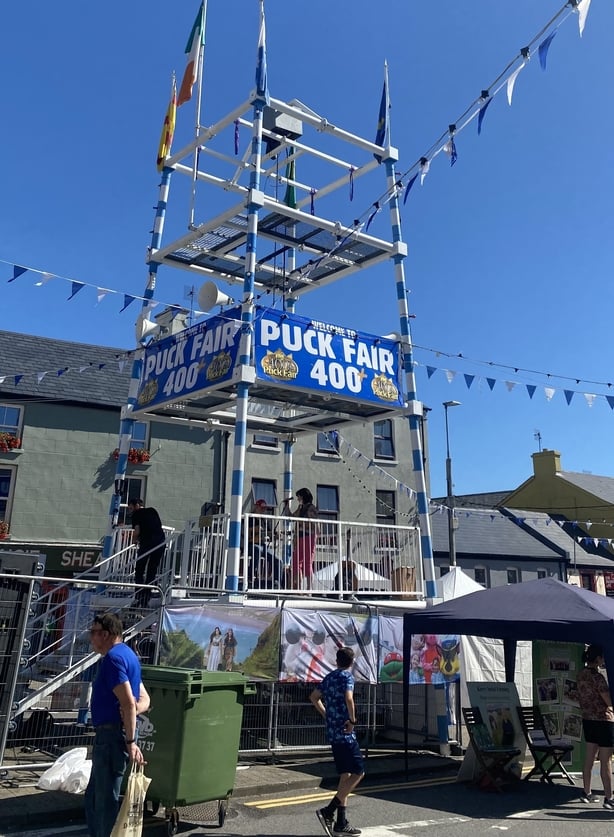 But festival organisers dismissed those concerns.
Puck Fair Festival President Declan Mangan said the welfare of the goat is "of utmost importance to all involved in organising and running Puck Fair", with "strict protocols in place", and the animal is checked regularly by an independent veterinary surgeon.
Mr Mangan said they have worked very closely with the vet and they will do whatever he tells them to do, including bringing the animal down if the vet has welfare concerns.
"We'll definitely go 100% on the vet's advice," he said.
The Department of Agriculture said in a statement this evening that it is aware of recent public discussion on the welfare of the goat and the possible impact of high temperatures on the animal.
"The Department will be keeping the matter under review. Protecting animal welfare is a priority for the Department."
The three-day festival runs until this coming Friday, 12 August when the goat will be released back into the wild.