Several white-tailed sea eagle chicks took flight today as the National Parks and Wildlife Service released them back into the wild.
The baby birds travelled to Ireland from Norway on 1 July as part of a long-term project to re-introduce the species to Ireland, 100 years after it became extinct here.
Since their arrival, they have been reared at various secret locations to allow them to mature in a quiet environment.
Sixteen chicks are now ready to be released into the wild this week across Munster, including Killarney National Park, Lough Derg and the lower Shannon estuary.
The first batch took flight today with Taoiseach Micheál Martin in attendance.
NPWS Regional Manager Eamonn Meskell, who is in charge of the white-tailed sea eagle project, said it was progressing well.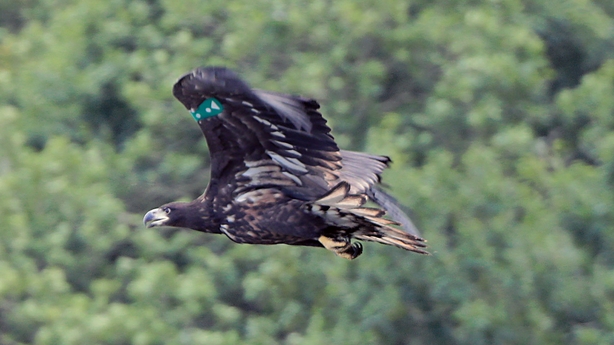 Speaking on RTÉ's Morning Ireland, he said: "This is the second phase of the project - in the first-phase starting in 2006, we released 100 young white-tailed eagles in Killarney National Park.
"Birds from these releases dispersed throughout Ireland with the first breeding occurring in 2012 on Lough Derg, Co Clare.
"Since then a small breeding population of eight to 10 pairs has established and has successfully fledged over 40 chicks, including seven chicks that fledged from the wild in 2022."
Footage shows a white-tailed sea eagle flying off into the Shannon Estuary. Several white-tailed sea eagle chicks are taking flight today as the National Parks and Wildlife Service release them back into the wild | https://t.co/jqSQ4bAJCN pic.twitter.com/gyCSuB1TqJ

— RTÉ News (@rtenews) August 5, 2022
The NPWS said in a statement: "Restoring this lost flagship species to Irish skies is a significant step in restoring Ireland's natural heritage and will bring great benefit to Irish biodiversity.
"It also has the potential to contribute significantly to local rural economies through eco-tourism opportunities."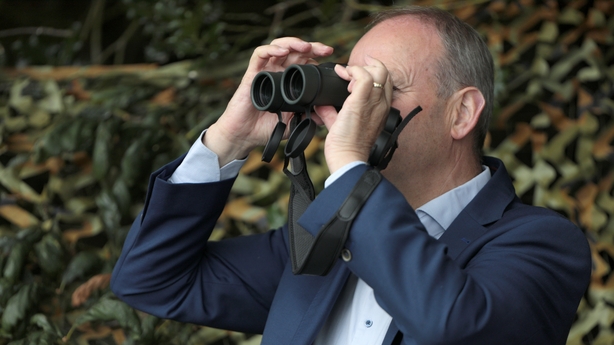 All the birds have been fitted with satellite tags to enable their progress to be followed and their integration into the existing Irish breeding population monitored.
The satellite data so far shows that two birds released in 2020 have paired up with older birds and have established territories in Ireland.
The tracks from the satellite tags show the young birds travelling the length and breadth of this island and even further afield: two of the young birds released in 2021 are currently in Scotland.