A new online map outlining the intense activities throughout Limerick city and county during the turbulent years between 1913 and 1923 has been unveiled by the Limerick Museum to mark 2022 centenary commemorations.
It outlines locations, dates and names of those killed and wounded during the various events during those years of the Rising in 1916, the War of Independence from 1919 and the Civil War from 1922.
The new online 'Revolutionary Map of Limerick (1913-2023)' aims to pinpoint the numerous locations throughout the county during one of the most important decades in Irish history.
It has been put together as a result of the work of a number of historians archivists and researchers. It also referenced information from a number of periodicals and newspapers, including the Limerick Leader and Limerick Chronicle newspapers, the Freeman's Journal and the Irish Times.
Curator of Limerick Museum Dr Matthew Potter, who headed up the project, spoke about why the region saw so much revolutionary activity during that period.
"Limerick had a disproportionately large number of both police and army barracks, garrisoned by the Royal Irish Constabulary, including the Black and Tans, the British Army, and the Auxiliaries," Dr Potter said.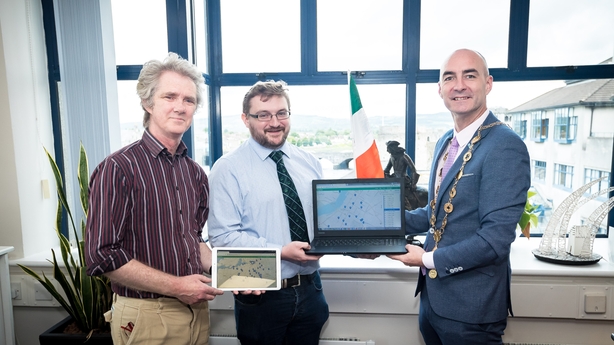 "In addition, Limerick was the scene of the Dromkeen Ambush in February 1921, in which 11 RIC policemen were killed, and was one of the most deadly ambushes by the IRA outside of Cork, during the entire War of Independence.
"The Civil War engulfed the nation in 1922 and 1923, and all eyes were looking at Munster, which was the scene of major engagements, such as the Battle of Limerick City and the Battle of Kilmallock, in which there was intense fighting and many casualties over the months from June to August that year."
Launching the new informative map, the Mayor of Limerick Danial Butler said that Limerick was a "major theatre of activity during the Irish revolutionary period".
"Both the city and county produced an array of figures who were willing to train, fund, and fight for Irish republicanism," Mr Butler said.
"In addition, there was also the Limerick Soviet, one of the most extraordinary events of the period, a general strike, in which the city's citizens governed their own affairs independent of British rule."
The Revolutionary Map is also being constantly improved and updated, and Limerick Museum is inviting people to submit more information and pictorial evidence, which may be added to enhance the map and the information it contains.