The Government's decision to include householders from Co Clare in the defective concrete blocks redress scheme has been welcomed by the Clare Pyrite Action Group.
However, it has considerable reservations about what the scheme will mean for individual homeowners, and the damage threshold that will be used to assess what compensation they will receive.
Dr Martina Cleary, who has led the Clare Pyrite Action Group's campaign over the past two years, said it has been an extremely stressful and difficult time to get their campaign over the line.
"Our campaign has succeeded in that householders who have this problem destroying their lives and trapping them in their homes have now been included in the scheme.
"However this is one of the biggest grant schemes ever launched by the Government in the history of the State and we as householders have not been consulted on it," she said.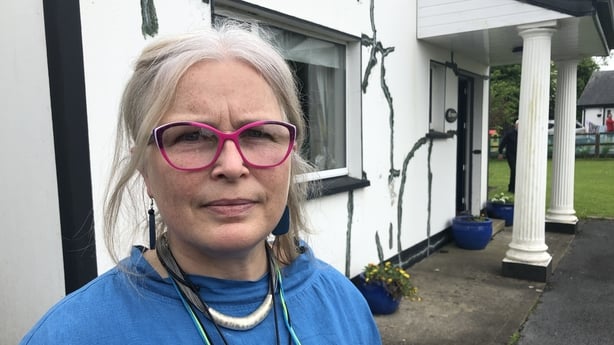 "Getting to this point has been extremely difficult in what we were put through to actually prove our homes were defective. The threshold of proof was extremely high and costly.
"We are really worried now about what extra lists of new terms and conditions might await householders to actually get their grant."
"Pyrite homes cannot be remediated, they have to be demolished and rebuilt. It is still not clear what damage criteria will be used to ensure affected homeowners can be compensated," Dr Cleary said.
"It is also extremely important that pre-legislative scrutiny is is carried out and we are concerned that this may be absent," she added.
Clare County Council eventually accepted after much hard work by the campaign group, that over 600 homes could be affected in Co Clare.
Extensive testing and work by the Clare Pyrite group themselves has identified 1,024 buildings, which are affected; 17 private housing estates, five council estates and 11 large and other public buildings, including the Kilrush Marina building in Co Clare.
The two-storey four-bedroomed home of Mary and Seamus Hanley who live in Drumline in Co Clare is extensively damaged by pyrite, which has split its exterior and interior walls and caused a concerning black mould to build up from the foundations.
Minister for Housing Darragh O'Brien visited their home last year as part of a tour of houses that were affected by the defective blocks in the county to see for himself the extent of the damage caused.
The Hanleys say they are worried about how the grant scheme will apply to individual affected householders.
"We've spent thousands of euro already on engineer reports and trying to fix structural damage. Our house needs to be demolished which could cost up to €50,000, but this is not covered, nor is the cost of replacement windows and doors.
"We welcome the fact that the county is included in the scheme, but we are still concerned about how far the grant scheme announced today will go," Mr Hanley said.
His wife put a skewer through the interior walls of the house to show how wide the cracks are.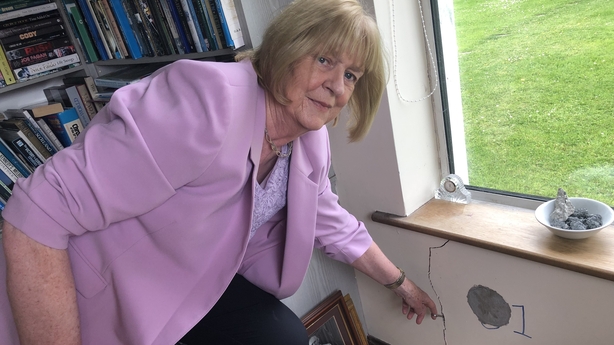 "We remain concerned about the details of the scheme and how it will impact individual homes.
"Nothing but demolition of our house is the answer given the damage across the entire structure, and the worrying interior black mould which these defective blocks have caused", she added.